DESMI Opens Office in Japan
The new office, which is a legal entity of DESMI Ocean Guard A/S, will be headed by the new colleague, Noribumi Suganuma, as of 1st August 2021.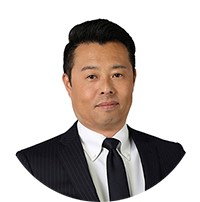 Noribumi Suganuma. (Image source: DESMI A/S)
Noribumi Suganuma has 18 years of experience in the shipping and marine industry in Japan, as well as several years of experience in the automotive industry. He comes from a position as Country Manager for Spectris Co, Ltd, HBK Division Japan. With this background, Noribumi Suganuma has excellent knowledge of the Japanese marine industry, and DESMI believes that a dedicated DESMI team in Japan, working with agents or distributors when beneficial, will give them the access to the Japanese market that DESMI's products and services deserve. The initial focus will be on sales of DESMI's Marine & Offshore products, with particular emphasis on ballast water management systems.
"Japan represents a significant potential market for DESMI. In terms of gross domestic product (GDP), Japan is the third largest economy in the world, and from a shipowner's perspective, it is the second largest in the world. Today we have only a small presence in the Japanese market, but with local agents representing DESMI in Japan in the future, we see great opportunities to significantly increase our presence. We have the products and can offer the services we want, and by being closer to Japanese customers we will also be able to better build the trust and relationships that are so important in Japan," says Henrik Sørensen, Group CEO at DESMI.
"We have high expectations for the Japanese market, and we expect more colleagues to join the Japan office in the near future," Henrik Sørensen concludes.