Andreas Müller named new CFO of GF
GF announces today that effective 1 January 2017, Andreas Müller will become Chief Financial Officer of GF. He will succeed Roland Abt who has been CFO of the corporation for the last 13 years.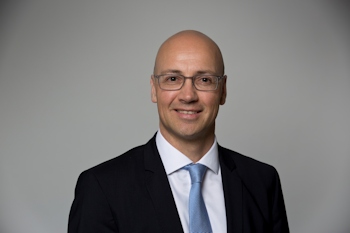 Andreas Müller named new CFO of GF (Image: Georg Fischer)
Andreas Müller (45), German citizen, has a vast experience in Finance and Controlling, M&A, Risk Management, IT and Strategy. He has been working for GF since 1995. Andreas Müller studied economics at the Hochschule Konstanz (D) and started his career as product manager at GF Piping Systems in 1995. He worked as Head Finance and Operations in Australia as well as in various operational positions within the division GF Piping Systems. Over the last eight years, he served as CFO of GF Automotive. The incoming months will allow Andreas Müller to become acquainted with his new tasks as well as to participate to the mid-year closing.