ADT Establishes New German Subsidiary Near Munich
Advanced Design Technology announces establishment of Advanced Design Technology GmbH (ADT GmbH) in Munich, Bavaria, Germany.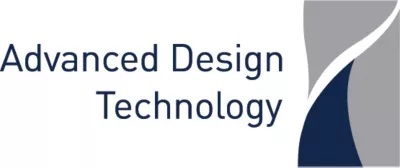 Image source: Advanced Design Technology Ltd.
ADT's opening of the new office near Munich reinforces plans to support recent growth in the company's business and establishing a milestone for future expansion of its local workforce and customer base. Alongside the office in Munich, ADT GmbH also establishes a sales office lead by Mr. Markus Gfrörer in the Stuttgart region.
"The German, Austrian and Switzerland territories have long been a key area for ADT's European revenue" commented Prof. Mehrdad Zangeneh, founder of Advanced Design Technology Ltd. In the UK and Managing Director of ADT GmbH, "Working with some of the leading machinery companies such as Andritz, Voith and ebm-papst to optimize turbomachinery for higher performance and reliability, we are confident we can support local companies further improve their own products".
"I am very excited to initiate ADT's local activities in Germany" says Mr. Gfrörer, who brings a wealth of technical and engineering software sales and best practice to ADT GmbH with decennial experiences within LMS Deutschland GmbH, (now Siemens) and Altair Engineering GmbH "This is the beginning of a new exciting market expansion for ADT's unique turbomachinery design and optimization products and services.".
ADT GmbH customers will be support by close collaboration with ISimQ GmbH personnel "ADT's unique software solution bring fresh insights into development of new optimized turbomachinery" comments Dr.-Ing. Georg Scheuerer, Managing Director of ISimQ GmbH and Non-Executive Director / Board Member of Advanced Design Technology Ltd. In the UK, "Combining fast and efficient turbomachinery design methods with quality assured simulation tools and processes will lead the way to a new generation of greener and more efficient products."
ADT GmbH office near Munich is located in Ludwig-Ganghofer-Straße 51, Otterfing while the sales office is located in Stuttgart region. They will be responsible for the sales and technical support of ADT's TURBOdesign Suite to local customers in Austria, Germany and Switzerland.