Verder Launches E-Commerce Facility
Verder has developed an on-line e-commerce site. This enables the customer to purchase hoses and lubricants for the Verderflex range of pumps on-line at your own convenience.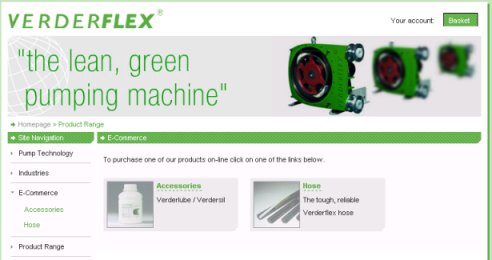 Customers can purchase Verderlube, Verder-Sil and a variety of Verderflex hoses through our Web Site. Payment for the product can be made using a Credit Card, through a secure site which offers you the customer peace of mind that you can purchase online without your credit card details, and personal information, being compromised. This is ensured with heavily encrypted databases and firewalls ensuring security.