Packo Launches Rotary Lobe Pump
Packo has many years of experience in the design and production of stainless steel centrifugal pumps for the pharmaceutical industry according to the strictest surface quality requirements. The company now also developed the ZLC rotary lobe pump for the pharmaceutical, biotech and cosmetic industry. That completes the range for this demanding industry.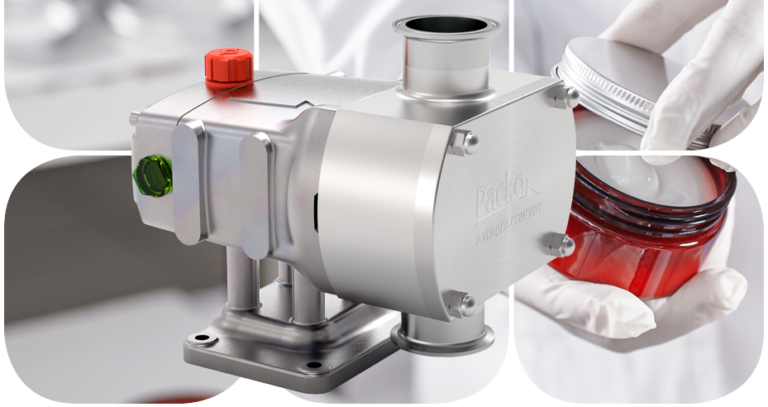 ZLC rotary lobe pump (Image source: Verder Liquids BV)
Centrifugal pumps alone are not sufficient as a process pump in the pharmaceutical industry, for liquids with a higher viscosity a different pump technology is required. Packo, part of the Dutch Verder group, can now meet this need with its latest pump series, the ZLC, which can effortlessly pump liquids with a viscosity of up to 1,000,000 cP.
Characteristics
The new 3A certified ZLC pumps are used for the most demanding sterile applications in the pharmaceutical, biotech and cosmetic industry. The parts in contact with the liquid of these perfectly cleanable pumps are made of stainless steel 316L (standard 1.4404, optional 1.4435) and are electropolished as standard to a roughness lower than 0.4 µm. Material, roughness, δ-ferrite, welds and pump curve are 100% certified according to EN10204. Numerous options are available such as different rotor geometries, pneumatically controlled pressure relief valve, different sealing materials and arrangements, etc.
Ideal for pharmaceutical and cosmetic products
The ZLC is the ideal process pump for a wide range of applications, from cosmetic products such as shampoos, gels and personal hygiene products to medical and pharmaceutical substances that require the highest level of safety in terms of handling and hygiene.