Sulzer Appoints Girts Cimermans as President of its Applicator Systems Division
Girts Cimermans will join Sulzer on October 21, 2019 as President of the Applicator Systems (APS) division and member of the Executive Committee. He succeeds Amaury de Menthière, who has elected to retire.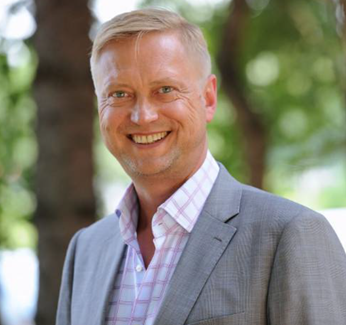 Girts Cimermans (Image source: Sulzer Ltd.)
Girts Cimermans brings a wealth of experience in dental and medical devices that makes him uniquely suited to lead Sulzer's APS division. He has held senior executive positions at Hoya Corporation, Danaher Group's KaVo Dental, Pentax Medical and GE Healthcare. Starting in 2014, Girts Cimermans served as CEO of Vision Care, Hoya's $2 billion optical business.
He has a proven track record in building successful device businesses in a wide range of healthcare segments, from endoscopy to dental. Girts Cimermans (49) will join Sulzer on October 21, 2019.
Peter Löscher, Chairman of the Board, said: "The Board and I are excited that Girts is joining Sulzer. His leadership and expertise in the medical device space, acquired in general management, commercial, marketing and finance positions over his career to date, will be invaluable to our company."
Gregoire Poux-Guillaume, Chief Executive Officer, said: "We would like to thank Amaury de Menthière for his extremely valuable contribution in leading our newest division over the last three years. We wish him and his family all the best as he embarks on this next phase of his life."