New Trash Pump Applies Pressure
A new development in trash pump technology is being offered to the market by Australian Pump Industries. The pumps, part of the company's Aussie GMP product range, offer solids handling capability, combined with high pressure performance.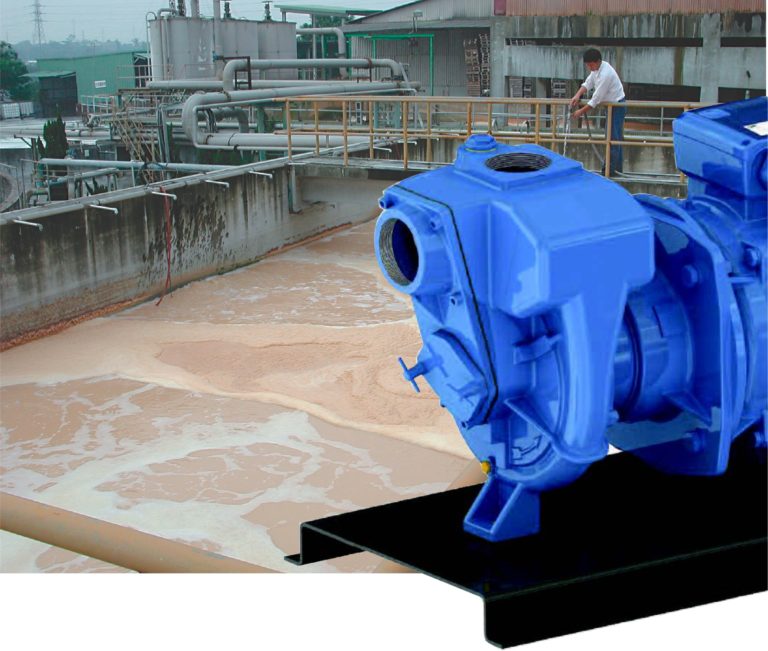 A new range of trash pumps offering solids handling capability combined with high pressure performance is being offered by Aussie Pumps. (Image source: Australian Pump Industries)
Most trash pumps are reasonably low head with big open non-clog style impellers that are not suited to high pressure transfer applications. Most have a head capability limited to around 30 metres.
Aussie GMP's new range of 3" high pressure pumps will self prime from six metres but offer high performance, high flow characteristics that includes the ability to pump solids in suspension. The pumps are manufactured from close grained cast iron with high SG iron or, alternatively, 316 grade stainless steel options. And the 3" motor pump line provides excellent performance characteristics. For example, the 22kW Aussie model B3ZPM-A will deliver a whopping 600 litres per minute at 70 metres head.
"That's astonishing performance for a pump designed to handle up to 19mm solids", said Aussie Pumps' Chief Engineer, John Hales. "The same pump, will produce 800 lpm at 76 m head, showing this is where the pump's efficiency really kicks in."
The new pump line-up is all self-priming and built to ISO9001 quality standards. "Self-priming is such an important feature", said Hales. "It means the pump will draw water through a vertical lift of 6 m without the need for priming the suction line or the use of foot valves. We know foot valves can be problematic, particularly with solid waste for effluent applications", he said.
They are a major breakthrough in design and feature a simplicity that makes them easy to service. "There are very few working parts in the pump. We cast in the volute with the body and fit them all with top quality silicone carbide mechanical seals standard equipment. Tungsten carbide seals are available, with Viton elastomers as an option. Customers love the idea that there's simply nothing to go wrong. The pump, once primed and started up, will automatically draw liquid up through the suction port. It's like drinking Coca-Cola through a straw", he said.
All the new B3ZPM-A range, varying from 15 kW to 22 kW, are fitted with heavy duty 415 two pole motors. Pumps are supplied with stainless steel wear plates to absorb wear of the cast iron body and are all fitted with a front mounted clean out port to facilitate service or pump clean-out without disconnecting pipework.
"It's a breakthrough product", said Hales. The products are spec'd up for the Australian market with 316 stainless steel stub shafts between motor and impeller and heavy duty steel base to facilitate ease of installation. Applications are expected vary from concrete batch plants to liquid waste, abattoirs, and livestock saleyards. The company expects the 316 stainless steel variation of the pump to get a lot of attention from the mining industry when it becomes available next year.