Hydraulic Pumps Market to hit US$ 16.6 Billion by 2033 amid Demand from Mining Operations
The global hydraulic pumps market size reached US$ 10.7 billion in 2022. Revenue generated by hydraulic pump sales is likely to hit US$ 11.2 billion in 2023. Sales are poised to soar by 4.0% CAGR over the forecast period between 2023 and 2033. Sales are anticipated to reach US$ 16.6 billion by 2033.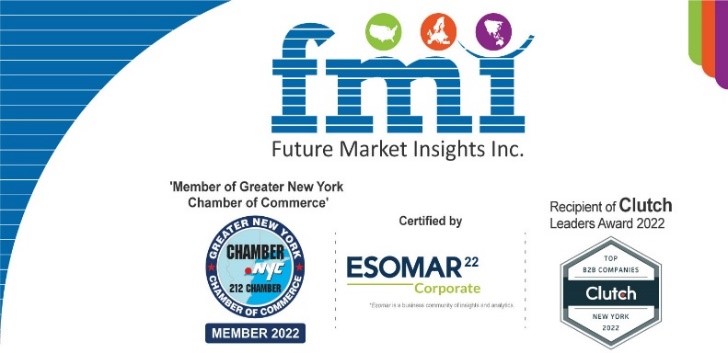 (Image source: Future Market Insights)
During the forecast period, the global market is poised to experience growing demand from the mining and material handling industry. Mining and material handling require heavy machinery like excavators, loaders, and conveyor systems, which rely heavily on hydraulic pumps for power transmission and control.
Hydraulic systems are known for their efficiency and reliability, increasing productivity and reducing mining and material handling operations downtime. These industries often operate in harsh environments, such as mines or construction sites. Hydraulic systems are preferred due to their durability and resistance to environmental conditions.
Hydraulic pumps offer precise control over machinery movements, crucial in digging, lifting, and transporting materials. Hydraulic systems provide a high level of safety, as they can handle heavy loads smoothly and can be controlled remotely, reducing the risk to operators.
Growing construction and mining activities in emerging economies further boost the demand for hydraulic pumps. The need for regular maintenance and replacement parts sustains a consistent demand for hydraulic pump manufacturers. Innovations in hydraulic pump technology, such as energy-efficient pumps and smart systems, also contribute to market growth.
Another factor likely to drive demand for hydraulic demand over the forecast period is stringent environmental regulations worldwide. Sustainability efforts often emphasize reducing energy consumption and greenhouse gas emissions. Hydraulic pumps are critical in various industries, including manufacturing and construction. Modern, energy-efficient hydraulic pumps can help reduce energy consumption, making them more attractive to businesses aiming to meet sustainability goals.
Sustainable practices also involve minimizing the environmental impact of industrial processes. Hydraulic pumps designed to be eco-friendly, such as those with low fluid leakage and noise emissions, are in demand to align with these initiatives.
As the world transitions toward renewable energy sources, including wind and solar power, hydraulic systems are used in various aspects of these technologies. For instance, hydraulic pumps are used in the control systems of wind turbines and solar tracking systems, increasing demand within these segments.
Hydraulic pumps are used in water management applications, including irrigation systems and wastewater treatment. Sustainability initiatives often focus on responsible water use and conservation, driving demand for efficient hydraulic systems that can contribute to water savings.
Government regulations and industry standards related to sustainability and environmental impact are becoming more stringent. Companies that need hydraulic pumps must comply with these regulations, which can drive demand for pumps that meet or exceed these requirements.
Companies actively promote eco-friendly practices, as sustainability becomes a key driver in consumer and investor decisions. This includes adopting sustainable hydraulic pump solutions and highlighting these initiatives in marketing efforts, which can influence market demand.
Key Takeaways from the Hydraulic Pumps Market Report:
• The global hydraulic pumps market is expected to reach a valuation of US$ 16.6 billion by 2033.
• Sales of hydraulic pumps are expected to expand at a CAGR of 4.0% over the forecast period.
• The United Kingdom is projected to have a valuation of US$ 608.1 million by 2033.
• Japan is projected to reach a market valuation of US$ 1.7 billion by 2033.
• By type, the gear segment is estimated to grow at a CAGR of 3.8% during the forecast period 2023 to 2033.
"Growing sustainability and environmental concerns are likely to provide an opportunity for hydraulic pump manufacturers over the coming years. Key manufacturers are working on providing eco-friendly options to gain a competitive edge in a market that is extremely competitive and interspersed with increasingly stringent regulatory frameworks globally." says Nikhil Kaitwade, lead analyst at Future Market Insights (FMI)
Competitive Landscape:
Key manufacturers might focus on producing eco-friendly hydraulic pumps, reducing energy consumption and emissions. They are collaborating with OEMs (Original Equipment Manufacturers) and distributors to help manufacturers extend their reach and access new customers. They are adhering to industry standards and regulations is crucial to avoiding legal issues and maintaining credibility.
Hydraulic Pumps Market Recent Developments:
• In June 2021, ESCO is happy to announce the release of the Pro Series 10518 12 Gallon Air/Hydraulic Pump. The Pro Series 12 Gallon Air/Hydraulic Pump is produced for deployment in the field, retailer, and mobile service fleets and is designed for a variety of applications, from automotive to heavy-duty.