Markus Rieck Strengthens the Board of Management at Voith Hydro
Since September Markus Rieck is responsible for sales, marketing and product management of the Voith Hydro Holding GmbH & Co. KG (CSO).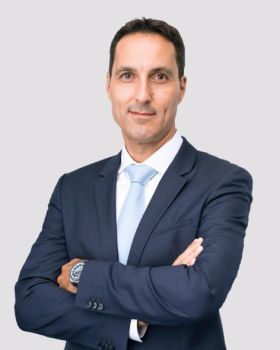 Markus Rieck joined Voith Hydro in September 2018 (Image: Voith)
Rieck has many years of experience with renewable energies and has worked for Alstom and Vattenfall before taking on his position as global Commercial Executive for GE's Offshore Wind business in 2015. Now as a member of the Board of Management at Voith Hydro, he wants to push the digital agenda of the division even further: "Expanding our products and services with digital solutions was one of the keys to our success in recent years. I believe that one of my most important tasks is to create space for this expansion and spark new impulses in the field of asset management and condition monitoring based on intelligent machine learning algorithms. Voith wants to be the partner of choice for our customers with the in depth domain knowledge of more than 150 years and the additional digital competences in the IoT (Internet of Things) environment of all Voith industries, says the new CSO. Rieck takes over the position of Martin Andrae, who now leads the Voith Hydro Ltda. in São Paulo as President and Chairman of the Management Board.