GEMÜ Systems – System Solutions from a Single Source
Since this year, GEMÜ has been offering customers a new service with GEMÜ Systems. As a supplier of systems, GEMÜ Systems offers customized solutions that go beyond the provision of standard products. The new department specializes in combining various components into systems.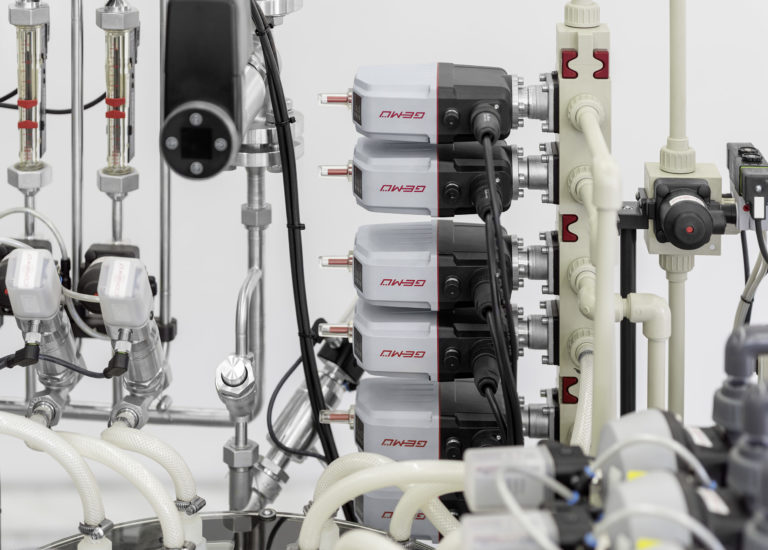 GEMÜ Systems – System solutions from a single source. (Image source: GEMÜ Gebr. Müller Apparatebau GmbH & Co. KG)
GEMÜ Systems supports customers, from inquiries about individual components and ready-to-fit assemblies through to the joint development of complete systems. Differentiation is made into three "levels" here:
Level 1: Simple component assembly
Level 2: Component assembly with control unit
Level 3: Control systems and system development
GEMÜ System comprises the System Construction and Special Engineering departments. Both areas focus on special solutions.
System Construction
The team in System Construction is, broadly speaking, the creative department, focusing on customer requirements "beyond" the GEMÜ product modular system. The department optimizes internal processes and products, or recreates customers' previous personal contributions in order to generate added value for both sides.
For example, if GEMÜ System Construction can manufacture a subassembly at the same price or at a more favourable price than the customer can execute today, this reduces the customer's expenditure in the areas of purchasing, incoming goods, quality assurance, warehouse/logistics and lead times, and furthermore reduces expenditure in the areas of capacity planning and capital commitment.
A further area of application is in process or product requirements, which are not yet represented with current products or solutions. To this end, the System Construction team find creative and cost effective solutions.
Special Engineering
The Special Engineering department takes on the role of "problem-solver" and "implementer" of improvement ideas within production plants – mainly at the site in Germany, but also further afield.
In this way, in addition to quick fixes to deal with loss of production during plant shutdowns for short periods, strategic plant design and process improvements are also implemented and new technologies and processes are tested, qualified and introduced into manufacturing.
Leading through experience
Thanks to many years of experience in measuring, valve and control systems technology, the GEMÜ Systems team has specialist skills and technical expertise in various scopes of application, which directly benefit the customer.
Professional project processing
The GEMÜ Systems team has a wide range of knowledge regarding plants and products and understands customer processes. Thanks to knowledge and use of the latest technologies and manufacturing processes, the team is optimally prepared and works together with the customer to take the next step towards the future.
Contact GEMÜ Systems via your consultant
With the help of a specification sheet and drawings, the GEMÜ team discusses requirements together with the customer and develops solutions.