FSA Appoints Henri V. Azibert to Board of Directors
The Fluid Sealing Association is pleased to announce the appointment of Henri V. Azibert to its Board of Directors. Mr. Azibert is the Chief Technology Officer for the A.W. Chesterton Company in Woburn, Massachusetts.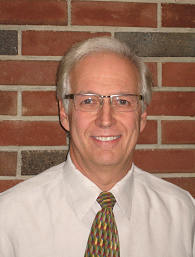 Henri V. Azibert (Photo: Fluid Sealing Association)
Mr. Azibert received his Baccalauréat from Lycée Louis Le Grand, a B.A. in Political Science from the University of Massachusetts, a Jurisprudence Doctor degree from Boston College, and a Masters degree in Mechanical Engineering from Northeastern University.
After a varied career, Mr. Azibert joined the A.W. Chesterton Company in 1980 as a design engineer in the Mechanical Seals Division. He now has responsibility for all the mechanical seal and mechanical packing engineering staff and product lines. He was granted over thirty patents on mechanical seal designs and improvements. Mr. Azibert maintains his standing in the Massachusetts Bar. He is a member of the API 682 and 3A Mechanical Seal Standard Task forces, a member of the Texas A&M Pump Symposium Advisory Board.
Mr. Azibert also serves the Fluid Sealing Association as Chairman of the Mechanical Seal Division and the Mechanical Seal Technical Committee, as well as a member of the Government Affairs Committee and the Publicity Committee.
A.W. Chesterton Company has been a member of the Fluid Sealing Association for over 40 years. Chesterton is a leading international manufacturer of industrial fluid sealing systems, polymer composite coatings, lubricants, cleaners and specialty maintenance products.