Atlas Copco Wins Order for Autonomous Mining in Australia
Atlas Copco has won an order from BHP Billiton for autonomous upgrades of drill rigs to be used at iron ore mines in Western Australia.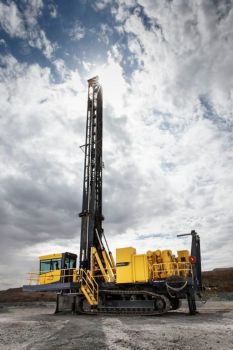 An Atlas Copco Pit Viper 271 (Image: Atlas Copco)
For the past two years, global mining company BHP Billiton has been running a trial of Atlas Copco's autonomous technology on Pit Viper 271 rigs at the Yandi mine. The machines have operated autonomously for more than 15 000 hours and drilled more than one million meters.
As a result of the successful trial, BHP Billiton has ordered autonomous upgrade packages for 18 drill rigs, in addition to couple machines already operating autonomously. The 20 autonomous rigs will initially be controlled at BHP Billiton's five iron ore mines in Pilbara, with the longer-term aim of remote operation from Perth, more than a thousand kilometers away.
"We are committed to delivering the most innovative solutions that enhance customers' productivity, and our autonomous drill rigs are a fine example of that," said Johan Halling, President of Atlas Copco's Mining and Rock Excavation Technique business area. "We share a valuable partnership with BHP Billiton, and feel very proud to be able to provide the best solutions."