TasWater response to Covid-19 is platform's 'most-read'
A paper explaining how Australian water and wastewater utility TasWater responded to the Covid-19 crisis is the most-read document on the Water Action Platform.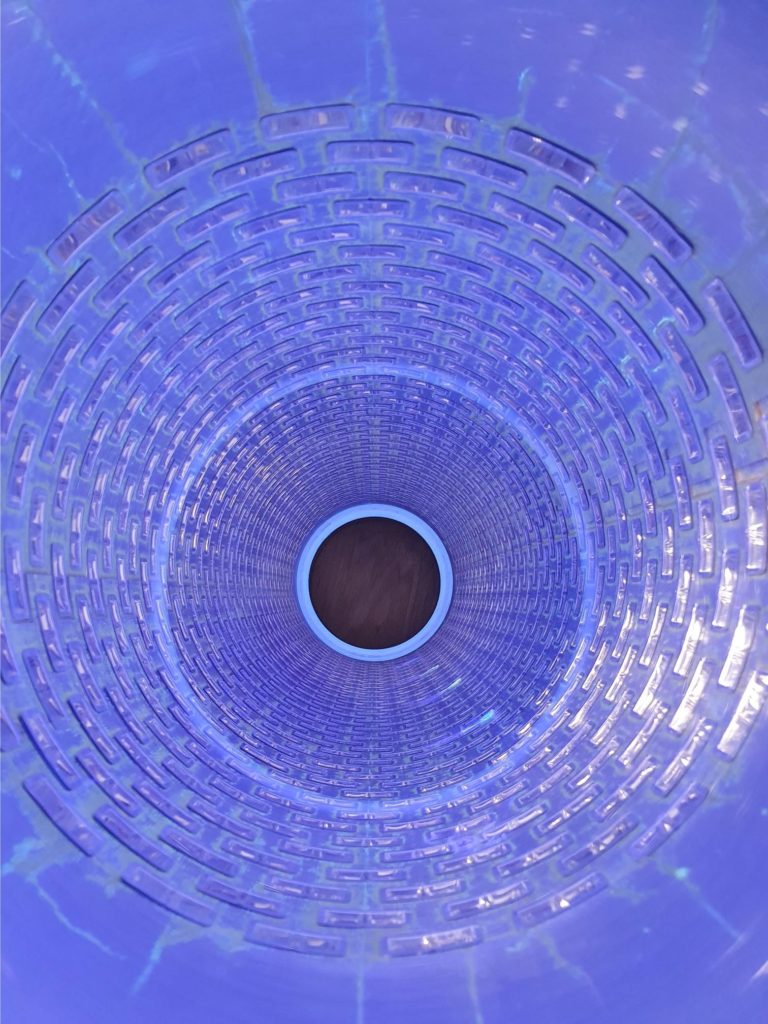 A presentation from Typhon Treatment Systems showed how the company's LED-based UV water treatment demonstrates exceptional energy efficiency. (Image source: Isle Utilities)
Welcoming a presentation from TasWater chief executive Michael Brewster on the platform's now monthly webinar, Isle chairman Dr Piers Clark said, "Mike wrote a board paper on how TasWater coped in a post-Covid world. It now stands as the most requested document on the Water Action Platform, having been accessed by over 50 utilities all around the world."
The Water Action Platform is an initiative dedicated to collaboration and knowledge-sharing in the water sector and is sponsored by leading water industry partners. It pools experience and expertise from utilities around the world and started as a response to Covid-19, but now encompasses a much wider range of topics.
Key learnings are taken from information shared in WhatsApp groups accessed by over 1,100 people in utilities in 88 countries, alongside insight and analysis from technology consultancy Isle's expert team. Here are the latest learnings from the Water Action Platform, selected from the webinar broadcast on 10 September.
Webinar 18: Top six learnings
1. Covid-19: Innovation and productivity fared well at TasWater
New ways of working due to Covid-19 increased the pace of change and innovation from years to weeks, according to TasWater chief executive Michael Brewster. Speaking on the Water Action Platform webinar, he said, "Some of the things that we tackled in weeks would have taken months or even years in the past - with new ways of doing things - design sprints, agile design principles, embracing new digital technology, new productivity gains and obviously with everybody moving to work from home.
"And while it's largely anecdotal, productivity appears not to have been too badly impacted, in fact, it's very difficult to find areas where productivity has dropped off."
2. Holistic risk index can help prioritise water investment
Clark said, "It's the best such tool I have seen so far and through this platform I have seen a lot of them. It's very simple to use and uses elements of health, economics and water security to assess each country's ability to respond."
The index funded by the Australian government through the Australian Water Partnership and implemented through the International WaterCentre in Brisbane and Griffith University, Queensland.
3. Wastewater testing detects Covid-19 in student dorm
Wastewater-based epidemiology (WBE) has stopped a Covid-19 outbreak at a US university before it even began. According to the Washington Post, the University of Arizona has been monitoring wastewater emitted from student accommodation and found viral DNA from SARS-CoV-2 in the wastewater of a dormitory, even though the 311 residents had tested negative a couple of days before.
Two students were found to be asymptomatic but tested positive. They were quarantined and an outbreak averted.
4. Happy Tap roll-out could save many lives
Piers Clark said, "This is story of entrepreneurial spirit and foresight which could lead to saving the lives of many people around the world. We all know that washing hands is vital in the defence against the virus, but this advice rings hollow if you don't have access to water."
5. Typhon UV system offers 90% energy saving
An LED-based ultra-violet (UV) water treatment system developed by UK company Typhon Treatment Systems has demonstrated exceptional energy efficiency over conventional UV systems and has been validated by US Environmental Protection Agency protocols. Recent large-scale tests with a UK utility, to remove the taste and odour impacting compound geosmin, exceeded expected performance.
Typhon claims to have the most optically and electrically efficient method of applying UV radiation from LEDs. The light-emitting diodes (LEDs) are mounted on a complex array of reflectors that evenly distribute photons, inactivating microrganisms without the need for mercury or submerged lamps.
Piers Clark said, "Capital costs seem to be similar to conventional mercury UV equipment, but the big saving comes from the energy efficiency, with a 90% saving over current state-of-the-art UV systems."
6. Tests show virus reach from toilet flushing
Scientists have reported on the discovery of SARS-CoV-2 ribonucleic acid (RNA) on bathroom surfaces in a long-vacated sixteenth-floor apartment in Guangzhou, China. They believe the matter arrived there via faecal wastepipe aerosols from toilet flushing in the apartment below where five people had contracted Covid-19.
The collaborative team from China, USA and Australia carried out an onsite tracer experiment that showed how virion-sized particles in aerosols from toilet flushing could reach bathrooms up to 12 levels above in high-rise blocks with connected sewage collection. A fluid dymamics simulation showed a "massive upward transport of the virus aerosol particles during flushing," which had led to indoors spread of the virus.
Advise to concerned residents is unchanged: open windows often, wash hands with soap and water frequently and clean surfaces thoroughly.
The next monthly webinar takes place on Thursday 8 October 2020 at 7.30am and 4.30pm BST.