Moritz Netzsch to become Member of the Executive Board of the Netzsch Group
Moritz Netzsch will join the Executive Board of Erich Netzsch effective 1 January 2018. With the addition of the 33-year-old mechanical engineer, a member of the shareholder family will once again hold a leadership position within the Netzsch Group. In the future, Moritz Netzsch will manage the group of companies together with the current Executive Board Members Dietmar Bolkart and Dr. Hanns-Peter Ohl.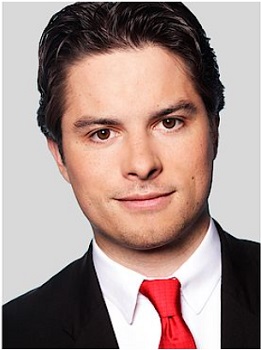 Moritz Netsch (Image: Netzsch)
Continuity in Management
"The appointment of Moritz Netzsch is," according to Dietmar Bolkart, Chairman of the Exec-utive Board, "an expression of the clear commitment of the shareholders to the future as a family-owned company and continuity within the management." Moritz Netzsch, who studied mechanical engineering at the Technical University of Munich and gained international expe-rience at well-known machinery and plant engineering companies, will utilize the first year in his new position to deepen his knowledge of the Netsch Group in all areas. Moritz Netzsch: "Our Group is active around the world with its own companies, sales and representation of-fices. That is why it is very important to me to establish personal contacts in the regions and Business Units. That is a critical element for the success of a family-run business."
Successful Business Development
The Netzsch Group has effected positive development over the past few years. Revenue increased across all Business Units from 266 million Euros in 2010 to about 480 million Euros in 2016/17. "Our company," said Dr. Hanns-Peter Ohl, "is very well positioned and ideally equipped to meet the challenges ahead for our technology-oriented business areas. We are all the more pleased that with Moritz Netzsch we will have a young, entrepreneurially-minded colleague, together with whom we can continue our strategy for profitable growth and address the complex challenges of the digital future."