GEMÜ Offers Virtual Factory Tour for Interested Parties
A guided tour through production? Getting to know the company better and exchanging ideas with the partners? Hard to imagine at the moment. And yet this is exactly what can be experienced as part of GEMÜ Digital - Virtual Factory Tour.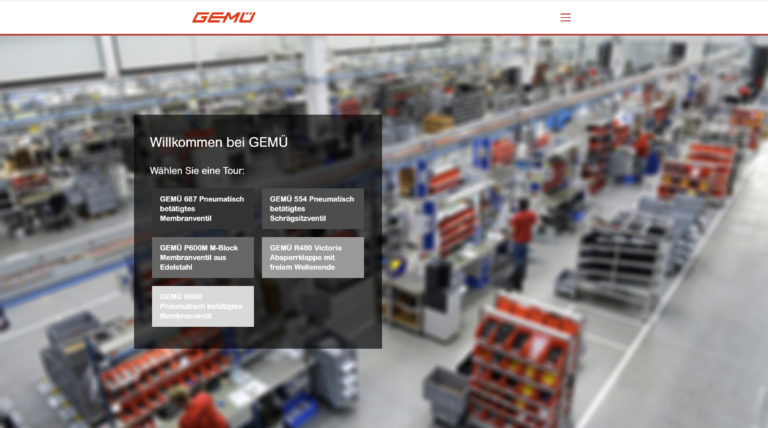 The GEMÜ Group develops and manufactures valves, measurement and control systems for liquids, vapours and gases. (Image source: GEMÜ Gebr. Müller Apparatebau GmbH & Co. KG)
3D virtual tour – Almost like in real life
A look behind the scenes: Where are products manufactured? What logistics processes ensure smooth delivery? This and more can easily be experienced on a virtual tour. Participants gain an impression in 3D. They can look in all directions and go to the places that particularly interest them. The guide accompanies them.
Tour focal points can be selected based on personal interests. Participants can get to know the logistics or take a look at the assembly environment of products.
The bird's eye view is also impressive. The contours and dimensions of the company world appear as if from an airplane.
A tour booking can simply be requested from the sales department. He brings interested parties together with the specialists virtually to then experience the digital tour together.