FMI: Increasing Application in Agriculture Will Grow the Market for Chopper Pumps Until 2033
The global chopper pump market is anticipated at US$ 818.4 million in 2022. Demand is likely to remain high for chopper pumps during the assessment period. This is due to the increased application in agriculture and garnering US$ 1429 million in 2033, recording a CAGR of 5.2% from 2023 to 2033. The market is likely to secure US$ 860.9 million in 2023.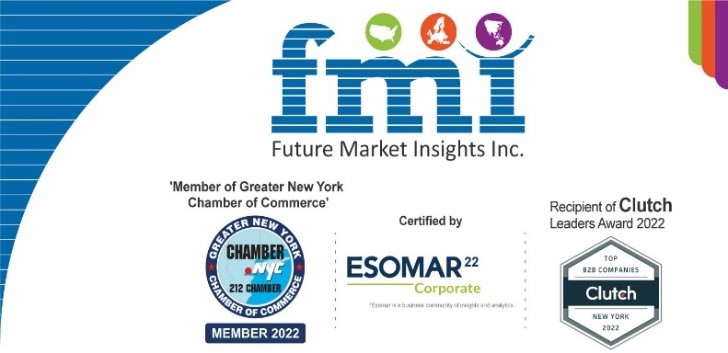 Image source: Future Market Insights
Key Factors Shaping the Demand Outlook of the Chopper Pumps Industry:
Increasing the application of chopper pumps in end-use industries to augment the growth of the market
Increasing industrialization and urbanization are expected to spur the market demand
Increasing wastewater treatment activities is expected to spur the market growth
Growing advances in technology are expected to create new growth prospects for chopper pump manufacturers.
Chopper Pumps Market Revenue Analysis from 2018 to 2022 Vs Market Outlook for 2023 to 2033
The chopper pumps market progressed at a CAGR of 2.9% from 2018 to 2022 and amassed revenue worth US$ 860.9 million in 2023.
Chopper pumps are assisting operators in overcoming blockages, which is a prevalent issue in wastewater treatment facilities. Chopper pump systems are widely used to transport solids-laden water from industrial sewage, agricultural waste, and untreated wastewater from chemical plants.
Chopper pumps are now available in various metallurgies such as cast iron, stainless steel, and many more. Stainless steel chopper pumps are widely preferred by various sectors due to their long-lasting quality.
A chopper mechanism in the hydromatic chopper pumps cuts the material into small pieces allowing free flow through the pump. Hydromatic chopper pumps not only remove material before it jams but also have a high beginning torque, reducing the chance of clogging during start. Lower maintenance cost makes hydromatic chopper pumps popular among end users.
Industrial chopper pumps such as heavy-duty chopper pumps are mostly used for industrial purposes to remove solid waste. Submersible chopper pumps are designed to be submerged within a tank, well, or another container, as their name implies. Many typical varieties of submersible chopper pumps are designed to be suited for immersion by manufacturers.
Submersible chopper pumps have motors that are enclosed in oil-filled chambers and are not in contact with the substance they are pushing. They have the benefit of being effectively self-priming because they function below the surface of the material to be pumped.
Variable frequency drives are becoming increasingly popular in the chopper pump sector for a variety of pumping applications. In the case of submersible chopper pumps, this is due to less wear and tear, energy savings, and smaller wet well size. Sales of chopper pumps are basically done through a broad network of dealers and distributors
Chopper pumps are becoming more popular as wastewater treatment systems become more common in many industrial sectors. Chopper pump demand is predicted to increase at a CAGR of 5.2% from 2023 to 2033, with the global market expected to reach US$ 1429 billion by 2033.
What's Positively Driving Demand for Chopper Pumps?
Increasing Wastewater Treatment Plants Driving Consumption of Hydromatic Chopper Pumps
Modernization of wastewater treatment plants and advancements in water treatment are also paving the way for trendsetting advances in pumping systems. The industrial wastewater market landscape is seeing a slew of modernization attempts, despite a flattening of the construction curve in wastewater applications.
Many developed regions are being pushed to confront and modernise their old pumping systems as infrastructure investments take centre stage. Chopper pumps with vertical designs are gaining popularity since they are more ergonomic and can be removed for maintenance. Maintenance is being streamlined even more with symmetry and lower numbers of components.
The chopper pumps market is being fuelled by expanding sales and distribution networks. Chopper pumps are sold primarily through a broad network of suppliers of chopper pumps who focus on a long-lasting branding strategy. Large retailers and distributors typically combine chopper pump sales with add-on items, accessories, and strong aftersales service to achieve branding goals.
Regional Analysis
Why is Europe Emerging as an Opportunistic Chopper Pumps Market?
Growing Number of Chopper Pump Manufacturers Dominates European Market
The Europe chopper pumps market is expected to account for the highest market share of around 25.2% in 2023. Pump manufacturing is gaining traction in Europe. The region has a high number of SMEs involved in the manufacturing and distribution of chopper pumps. It also controls half of the global pump exports and 40% of patents for novel solutions.
Strict environmental regulations, an emphasis on sustainable practices, and a strong emphasis on wastewater management drive market growth in the region. Countries like Germany, the United Kingdom, France, and Italy have well-developed industrial sectors and advanced wastewater treatment infrastructure, leading to substantial demand for chopper pumps.
How is North America Contributing to the Growth of the Chopper Pumps Market?
Increasing Application in Various Industries to Drive the Market Growth
The North American chopper pumps market is expected to account for the second-largest market share of around 23.5%. Upgrades to food processing and industrial units, as well as changes in the agricultural landscape, are causing pumping systems to be overhauled, benefiting the chopper pump industry.
The chopper pumps market in North America is significant due to the presence of well-established industrial sectors, stringent environmental regulations, and a focus on wastewater treatment. The United States and Canada are major contributors to the market, with a high demand for chopper pumps in applications such as wastewater treatment, agriculture, and industrial processes.
Category-Wise Analysis
Which Application is Driving Chopper Pumps Market Expansion?
Sewage Chopper Pumps Dominate the Municipal Sector for Water and Sewage Treatment
Hygiene items labeled as 'flushable' have caused serious clogging issues in sewage and wastewater treatment plants. The municipal application sector of the chopper pumps market, which accounted for 22.5% of the market share in 2023, will see substantial value and volume growth through 2033.
Sewage chopper pumps are used in wastewater and sewage plants to help cut down on trash and sediments. While many of these pumps are located in wastewater treatment plants, they are also used by hotels to pump and transport sewage to a distant tank.
Centrifugal pumps are also known as chopper pumps for sewage. Centrifugal pumps are most often used for sewage pumping because they are easy to install in pits and sumps and can easily transfer the suspended materials found in sewage.
Chopper Pump Consumption in Agriculture Sector Increasing Due to Rising Demand for Organic Fertilizers
Any facility positioned below the septic tank will require a pump to lift the muck and sludge and convey it to the proper location. Another obvious advantage of chopper pumps is their usage in manure slurries, which produce large amounts of fertilizer that can be used for a variety of agricultural purposes.
Agricultural applications of chopper pumps are expected to account for one-fourth of the chopper pumps market share.
Competitive Landscape
Companies manufacturing chopper pumps are aiming at launching new products and entering into strategic partnerships with other manufacturers of chopper pumps to expand their product portfolios to address the demand of global end users.
The chopper pumps market is quite fragmented. Xylem, Sulzer, Cornell, Eddy Pump, Vaughan, and Landia A/S have a combined market share of 25%. Innovation and decrease of capital investments and maintenance costs are important emphasis areas of manufacturers active in the chopper pumps landscape.
Recent Market Developments
Landia, a pump manufacturer based in Denmark, produced an innovative chopper pump for a biogas plant in Ireland in June 2020. The long-shaft chopper pump is almost 7m long and will be used in a 5m slurry pit to mix cow slurry with other raw materials before pumping it to another tank. The material will then be used as farm feedstock. With just one unit, the long shaft assures trouble-free and cost-effective pumping.
Xylem Inc. formed a cooperation with Esri, a global leader in location intelligence, in April 2021. Both companies provide services to utilities all over the world. The two companies will collaborate to build joint technical road maps, solution development, joint marketing, and collaborative selling.
Kirloskar Brothers Limited announced the development of an Advanced Technology Product Division for nuclear end-use applications, including specialty pumps, in June 2021.
These insights are based on a report on Chopper Pump Market by Future Market Insights