The Global Positive Displacement Pumps Market is Expected to Garner a Market Value of US$ 22 Billion by 2033
The global positive displacement pumps market is expected to garner a market value of nearly US$ 14.12 billion in 2023. The overall market is expected to accumulate a market value of US$ 21.72 billion by 2033 by registering a CAGR of 4.4% in the forecast period from 2023 to 2033.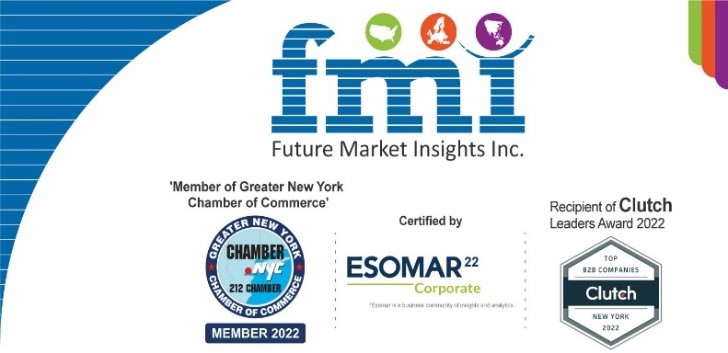 Image source: Future Market Insights
The growth of the positive displacement pumps market can be attributed to the increasing application of the same in various end-user sectors. The market for positive displacement pumps registered a CAGR of 2.5% in the historical period between 2018 and 2022.
2018 to 2022 Positive Displacement Pumps Demand Analysis vs. Forecast 2023 to 2033
Rising demand for deployment in the oil and gas and chemical industry owing to functionality in transferring highly-viscous liquids has been driving the positive displacement pumps market, which registered a 2.5% CAGR from 2018 to 2022.
Positive displacement pumps are used to transfer fluids in inter and intra facilities. Over the years, the market has developed in terms of innovations in materials and design. Companies introduced products that can withstand significantly higher levels of pressure, with advances in material sciences.
The food and beverage industry requires food-grade pumps and therefore, companies introduced new pumps which adhere to the standards provided by bodies such as the Bureau of Food Standards.
The technology has proven comparably effective in the chemical plant environment, with similar setups costing as lesser for end users. According to the FMI analysis, the positive displacement pumps Market is expected to rise at a 4.4% CAGR between 2023 and 2033.
Which are the Prominent Drivers of Positive Displacement Pumps Market?
Extensive use of positive displacement pumps in end-use sectors favoring the growth
The positive displacement pump market is widely used to pump viscous fluids like oil, paints, resins, and foods. Also, they are favored in any application that necessitates precise dosing or high-pressure outputs.
These pumps have largely found use in the oil and gas industry. Positive displacement pumps, unlike centrifugal pumps, are not influenced by pressure, so they are also favored in situations where supply is intermittent. Most pumps are self-primed support adoption.
A positive displacement pump is beneficial to many producers, including those in the food and beverage, personal care, cosmetics, dairy, and meat processing sectors. These pumps in the food and beverage sector are designed to hold consistent fluid volumes including juices, fats, grease, gelatin, mayonnaise, sugar, creams, milk products, automotive paint, and polymers.
Growing Application of Positive Displacement Pump Boosting in the Chemical Industry
Positive displacement pumps have been extensively used in chemical manufacturing industries where the amount of fluid sent must adhere to specific guidelines and quantities. Further, chemical industry applications, on the other hand, have resulted in the development of offerings to handle fluids without chemical reactions to pump materials. Positive displacement pumps can move high-viscosity fluids with ease.
What are the Challenges Faced by the Positive Displacement Pumps Market?
Difficulty in Maintenance Affecting the Market Growth
Although positive displacement pumps are largely used in various end-user industries, their complex nature of handling the same is restraining the growth of the same. Moreover, certain positive displacement pumps are not able to generate high flow rates while functioning. This, in turn, is creating obstacles to the growth of the market. Furthermore, the difficulty in maintaining positive displacement pumps is affecting the sales of the same.
Region-wise Insights
Dependency on Positive Displacement Pumps by End User Sectors Creating Significant Opportunities for Growth in Europe?
Maximum application of positive displacement pumps in end-user applications contributing to market growth
The presence of small to medium enterprises in the region which manufacture pumps for myriad end-use applications is playing a key role in contributing to positive pump displacement market growth. Owing to this, Europe is expected to possess a high-value share of the market.
The industries like chemical production and water & wastewater in Germany create notable demand for these pumps. Germany is also the leading exporter of positive displacement pumps according to the FMI report. Thus, Europe is predicted to remain one of the most attractive regional positive displacement pumps market during the forecast period, according to Future Market Insights.
As per the study, Europe is expected to account for over 30% market share for positive displacement pumps in 2022.
Category-wise Insights
Demand for Safe and Proper Displacement Increasing Application of Positive Displacement Pumps in Oil & Gas Industry?
Positive Displacement Pumps allow easy liquid flow for Oil & Gas Industries with Various Fluid Viscosities
Applications of positive displacement pumps in the oil & gas sector hold the lead, accounting for nearly 22% of the market in 2022. The ability of positive displacement pumps to work with various fluid viscosities has been generating attractive prospects. These pumps can move liquefied gases and other water-like liquids with ease. Also, these pumps also have found use in almost every gas station around the globe owing to their property to transfer fluids without losing the rate of transfer regardless of inlet pressure.
Water and Wastewater Facilities Augmenting Demand for Positive Displacement Pumps?
The Sludgy and slurry nature of wastewater boost the market growth of reciprocal displacement pumps
Leading market players are exhibiting huge interest in reciprocating pump products. Furthermore, manufacturers are focusing on advancements in these devices, thereby boosting sales across regions. Reciprocal positive displacement pumps are often used in systems where low-flow speeds have to be maintained against high resistance for high viscosity and heavy fluids.
Water and wastewater facilities drive demand owing to the heavy and viscous nature of sludge and slurry. The market for reciprocating pumps accounted for more than 66% in 2022.
Market Competition
Key players in the positive displacement pump market are Ebara Corporation, Xylem Inc., Sulzer AG, Flowserve Corporation, Grundfos, Wier Group, and KSB Group. Companies operating in the positive displacement pumps market are aiming to launch new products and are focusing on strategic partnerships with other manufacturers to expand their product portfolios.
In April 2021, Xylem Inc. forged a partnership with Esri, the global leader in location intelligence. The two companies serve utilities around the world. Working together, the two companies are going to pursue joint technical road mapping, solution development, joint marketing, and collaborative selling.
In May 2021, CDI Energy Products announced the development and launch of its new proprietary thermoplastic polymer composite material aimed toward application in centrifugal and positive displacement pumps.
In November 2020, WILO announced the opening of its new USA headquarters in Cedarburg, Wisconsin.