ebm-papst Couples TURBOdesign-1 with Automatic Optimization to Achieve Low Cost Production
ebm-papst is a world leading fan supplier for a number of markets such as Heating and Air-Conditioning, Ventilation, Refrigeration, Automotive, IT/Telecom and Drive Technology, producing over 55 million fans and motors every year.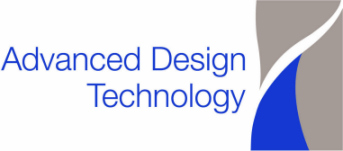 Advanced Design Technology
Ebm-papst have been using TURBOdesign-1 for a number of years after extensive benchmarking of different design methods available worldwide identified TURBOdesign-1 as the most suitable tool for developing new axial and radial fans, delivering improvement in performance and reduction in development times of new designs.
In a recent study, ebm-papst considered the goal of reducing the manufacturing cost while maintaining high performance for a centrifugal fan. Starting with a very high performance, fully 3D blade designed with TURBOdesign-1, the script version of the code was coupled with an automatic optimizer in order to achieve a flat 2D blade. The resulting geometry was a 2D blade with similar performance to the original 3D blade but with far cheaper manufacturing costs and easier production.
Ms. Bohl, Engineer R&D Aerodynamics, at ebm-papst said of TURBOdesign-1 "The design process with TURBOdesign-1 is very fast, thousands of designs can be carried out overnight, allowing even optimizations with more than 20 input variables."
Ms. Bohl concluded that "manufacturing constraints are only one of numerous possible design targets that can be accomplished by coupling TURBOdesign-1 with an automatic optimizer, since this method can be used almost universally."
Advanced Design Technology
Advanced Design Technology (ADT) is the global leader in the development of advanced turbomachinery design methods. ADT can shorten development time while improving the performance of turbomachinery components. Providing the platform for easy 3D automatic optimization of turbomachinery, ADT s TURBOdesign Suite, based on 3D inverse design and flow related parameters, allows designers to access large parts of design space with ease. Representing the leading companies in aerospace, automotive power generation and marine fields, ADT s clients are achieving better know-how transfer between projects and design teams, gaining significant reduction in design time and higher performance.