Wilo USA Appoints Key Accounts and Western Regional Managers
Wilo is pleased to announce that Mr. John Seawright has been promoted to Key Accounts Manager for Wilo USA. Assuming his duties as Western Regional Sales Manager will be Ms. Suzy Wooten. Both John and Suzy began their new roles on December 1st.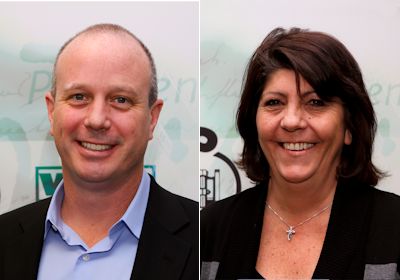 Left: John Seawright has assumed the role of Key Accounts Manager as of December 1, 2012. / Right: Suzy Wooten has assumed the role of Western Regional Sales Manager on December 1st, 2012.
"John's background with the WinWholesale organization makes him an ideal fit to point our National Distribution Account efforts", said Mark D'Agostino, President and CEO of Wilo USA. "Suzy's career history of aggressive sales success and market development will allow us to grow the Northwest rapidly and in a sustainable manner."