FMI Expects the Global Smart Pump Market to Grow Significantly by 2033
The global smart pump market is expected to reach a valuation of US$ 1,021.9 million in 2023. Sales of smart pumps are expected to gain traction at a 7.8% CAGR over the forecast period, with the market size reaching US$ 2,165.7 million by 2033.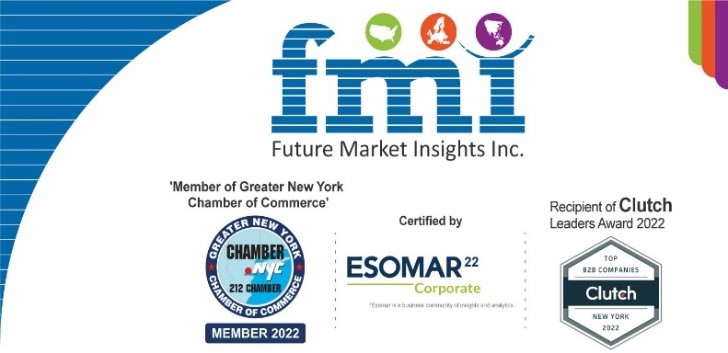 Image source: Future Market Insights
Substantial production of automotive vehicles with a growing automotive aftermarket is expected to boost the demand for smart pumps over the assessment period.
FMI has identified Europe to remain a key market over the forecast period, owing to the increasing demand for smart pump solutions in the country due to the growing construction sector. The region is estimated to witness sales at a CAGR of 7.5% in terms of volume.
Furthermore, one of the primary factors which is driving the smart pump market is increasing focus on optimizing energy consumption and minimizing the life cycle of pumps in the water and wastewater industry. Moreover, rapid growth of the construction sector across emerging economies such as China and India is expected to propel the growth in the smart pump industry. The market represents 2-5% of its parent market, which is the global pumps market.
Smart pumps use digital technology to operate. These are the upscale, contemporary equivalent of standard pumps. Customized pumps that run on variable frequency and digital control capabilities are in high demand.
The advantages of smart pumps are numerous, and include applications for monitoring, energy management, and remote control. These pumps are in greater demand as a result of their ability to regulate fluid flow. These pumps are also used in construction, boiler control systems, water treatment facilities, and automation, saving money and energy.
What is the Germany Smart Pump Market Outlook?
Rising Awareness Smart Pump Technology in Germany is likely to Spur Demand
In 2022, Germany accounted for around 20% of the Europe smart pump market share. Germany has the leading rate of wastewater recycling and reprocessing in Europe. Over 96% of the wastewater from individual residences or public facilities is dumped into sewage treatment facilities nearby for processing.
Discharges of wastewater into water bodies are only permitted under Article 57, Paragraph 1 of the Federal Water Act (WHG) if the pollution load of the wastewater is controlled to the lowest level possible using the best technology available. The WasteWater Ordinance specifies additional regulations that are more specific and thorough (AbwV).
The digitalization of the water & wastewater sector is entering a new phase, and smart pumps are at the forefront of it. With the help of these cutting-edge smart sensor technology, one can tackle new applications' challenges with ease and provides improved functionality, helps to gain easy access to immediate diagnostics, customize the whole application, and provide command & optimization in operations.
Which is the Most Popular Smart Pump Type?
Manufacturers are Preferring Centrifugal Smart Pumps
Based on pump type, the centrifugal pump segment is expected to account for about 64.2% of the total market share in 2023. These pumps offer a wide range of applications in varied end-use industries, as well as in residential and commercial sectors.
Furthermore, this pump type has a straightforward design and its production efficiency is also supreme, which has made it the most commonly used pump worldwide. A centrifugal pump is feasible, is easy to operate, and has an assorted range of capacity, which is perfect for high flow rates as well as low viscosity flow rates.
Which is the Leading End Use Industry in the Global Smart Pump Sector?
Applications of Smart Pumps in Building Automation is likely to Gain Traction
Smart pumps find extensive use in building automation, like HVAC systems, when smart pumps are implemented in this system, they operate better and more efficiently. Also, modernization of old infrastructure is fueling the application of smart pumps. In addition to this, smart pumps are used in water and wastewater treatment systems, which are implemented in residential, commercial, and industrial sectors. Due to which, this segment is expected to have a market share of 23.4% in 2023.
Competitive landscape
Strategies at Play: Competitors Explore New Avenues for Growth in the Industry
Leading market players utilize a variety of critical tactics, including investing in the creation of new goods and concentrating on undeveloped areas. Several key firms are engaging in mergers, acquisitions, and partnerships to improve their market positions.
Recent Developments
The launch of TTP Ventus's new Smart Pump Module product line was scheduled for February 2022. TTP Ventus is the manufacturer of the Disc Pump brand of micropumps.
The first item is a small 11g pump called the SPM-041 that has good closed-loop pressure/vacuum control, drive electronics, and a pressure sensor.
The SPM-041 replaces traditional pumps with ease thanks to its straightforward control interface that offers UART, I2C, and analogue control choices.
The design-in process is made simpler, making it simpler for OEMs to benefit from the micropump's main advantages, such as excellent pressure and flow, silent operation, precise controllability, and pulsation-free flow.
In August 2021, Regal Beloit Company, a pioneer in the design and manufacture of power transmission systems, announced the recent addition of its new Century VGreen Evo pool pump motor to its line of products. The VGreen Evo pump motor is one of the most energy-efficient pool pump motors on the market, as it uses cutting-edge variable speed technology.