Turo Pumps from Egger for Golden Yellow Edible Oils
International companies in the vegetable oil production market are closely linked to agriculture. The daily production of large quantities of oils requires a smooth production chain – starting with the farmer who cultivates the fields. Today, the most important oil crop in the world is soybean oil.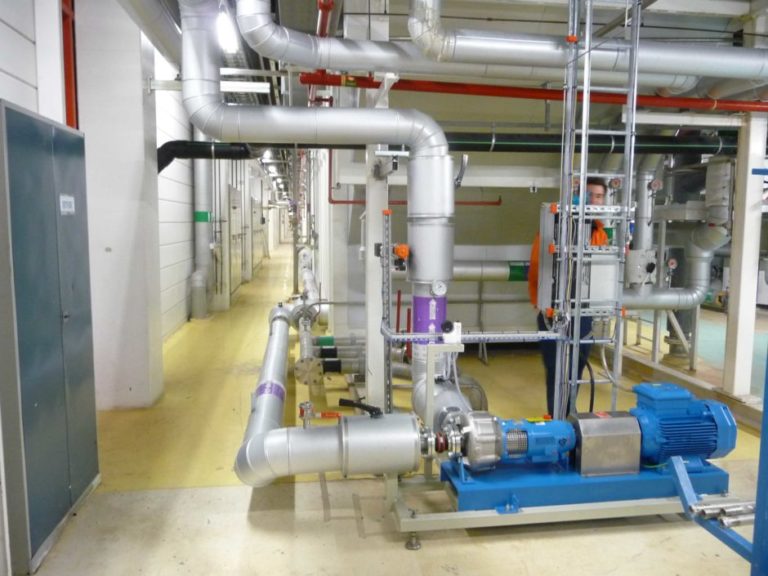 Image source: Emile Egger & Cie SA
There are multitudes of processes for the extraction of vegetable oils. Industrially, however, extraction with solvents such as hexane or refining with lye is usually preferred. The soybeans are crushed, drained if necessary and pressed into flakes.
In its "native" form the soybean oil has a light yellow color; if extracted, however, it looks rather brownish yellow and has a rather unpleasant taste. However, this is sufficient for the further processing of biodiesel. As end consumers, we are significantly guided by our food's visual appearance as well as its quality and taste. Therefore, the soybean oil is bleached afterwards. A surfactant known as "bleaching earth" is mixed with the soybean oil and absorbs the undesirable color components and particles. After a few hours, the soybean oil becomes golden yellow. Now it is time to separate the bleaching earth from the soybean oil once again. For optimum filtering results, filter aids are added before starting the filtration process. Some of these solids are highly abrasive and must be applied gently and with as little shearing as possible.
Standard pumps used without consideration of the special operating conditions sometimes have very short service lives of a matter of days or just a few months, whereby the filtration result is unsatisfactory. Consequently, the filtration process takes much longer. A further objective of the filter chamber feed is to achieve a filter cake with good dry matter, which separates well from the fabric upon opening the filter press.
With our TV series made from wear-resistant HG25.3, the service life was increased and the resulting filtration times were reduced which implies higher throughput accompanied by energy savings. With improved overall efficiency and plant availability, personnel costs, spare-part expenditure and the number of repairs are therefore significantly reduced. This success story is the result of years of intensive process optimization at the customer's premises.
These good references have already influenced other international locations for vegetable oil production as well as other industries using chamber filter presses.