Sulzer's OEM-X Line Service Proves Instrumental for Indian Power Plant
When older equipment starts to affect the output from the power plant – operators need to act fast, to avoid production risks escalating. This is especially true for legacy pumps. However, sourcing new units to fit the surrounding infrastructure and application requirements of the plant can be challenging.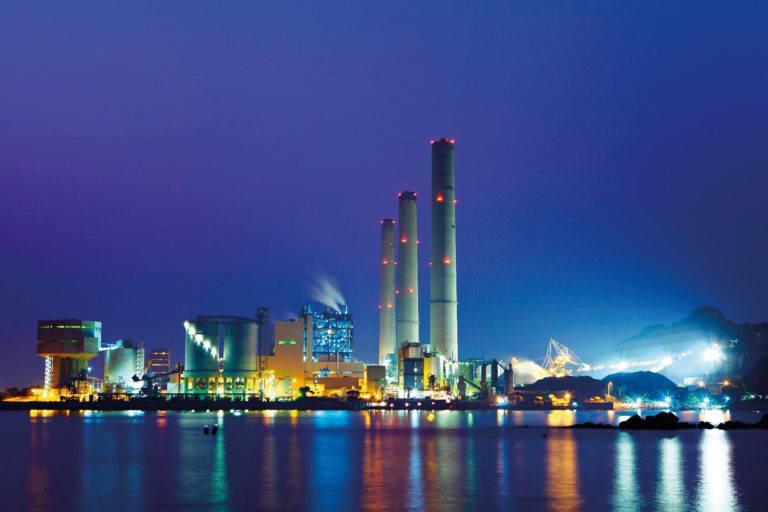 When a major thermal power plant in Rajasthan, India, faced multiple issues with an aging boiler infeed pump, the energy player overcame supply and technical challenges through their partnership with Sulzer. (Image source: Sulzer Ltd.)
When a major thermal power plant in Rajasthan, India, faced multiple issues with an aging boiler infeed pump, the energy player overcame supply and technical challenges through their partnership with Sulzer.
Sulzer provided a custom solution under its OEM-X line service, that cushioned the impact to production, while offering the assurance of reliable associated support, spanning maintenance and spares for decades to come.
Pump problems reach boiling point
The power plant utilizes lignite fuel to produce over 1'000 MW of power. The boiler infeed pumps at the site are critical to this - but recently one of the units was giving operators at the plant cause for concern. Dating from 2009, the Chinese OEM pump was showing its age with a range of issues.
The mean time between failures (MTBF) for the pump was under six months, with resulting downtime being compounded by a lack of original equipment manufacturer (OEM) spares support when maintenance was required. For example, sourcing new equipment from the OEM could take up to a year, which presented an unacceptable risk to electricity generation and profitability. Furthermore, the pump was running inefficiently. Operators calculated it was only achieving 70% efficiency and was consuming 139 kW per hour. This higher power consumption inevitably erodes the plant's margins.
It was clear that the pump had reached the end of its useful life. Any solution to this situation needed to minimize downtime and disturbance to surrounding plant infrastructure. It needed to offer improved efficiency and reliability too. Furthermore, the plant operator was keen to secure native spares and service support going forward. With these criteria established, the plant operator invited tenders for the project.
A custom pump from an expert OEM
The Sulzer bid was successful. A global pump OEM with well over 150 years of heritage, Sulzer is a specialist in providing reliable and efficient pumps for power generation applications. With an extensive network of service centers and manufacturing facilities in India, it also has a strong local presence. Positive word of mouth circulated in the industry, due to a previously successful Sulzer retrofit with this specific brand of Chinese OEM pump at another Indian power plant, helped convince the operators that Sulzer was the right choice.
Sulzer's engineers proposed a custom pump design based on a pre-existing booster pump model. The new pump would be a drop-in, one-to-one replacement for the older unit. This would reduce downtime and plant disturbance while delivering improved reliability and efficiency at the required duty point. Overall pump efficiency was raised to 81.2%, an increase of over 11% compared to the legacy unit. This figure was also above any of the competitor pump replacements, which could only deliver around 78% efficiency. The Sulzer solution was highly competitive too, with sourcing a new pump from the Chinese OEM costing 50% more than the Sulzer design. Operators also avoided a 1-year lead time from the manufacturer of the legacy pump.
Pumps made in India
With its superior operating efficiency, relatively short lead-time and positive reputation, Sulzer clinched the project and got to work quickly. With its impressive pump manufacturing capabilities in India, the entire pump was produced natively, reducing lead times. The pump featured the same base plate design and orientation of the inlet and discharge connections as the previous unit, delivering a one-to-one, plug-and-play solution. To ensure exceptional durability and corrosion resistance, the complete pump was produced from CA6NM MOC stainless steel alloy.
The entire project was delivered within eight months. After it was delivered to the plant, the pump was installed quickly and easily with no modifications to the surrounding infrastructure. Once up and running, it soon delivered on the promised efficiency and reliability improvements.
Delivering pump reliability and efficiency
In operation, the Sulzer pump increased overall efficiency by more than 10%, while hourly power consumption was reduced by 14%. Additionally, it has lowered the net positive suction head required (NPSHr) value from 5.2 down to 4.5. The optimal value was identified through engagement with Sulzer experts, as the customer was not quite sure on the ideal figure. Operators are now benefitting from reduced energy consumption for the boiler infeed application by 16%, which has improved the cost-effectiveness of power generation.
With regards to reliability, the Sulzer pump offers a MTBF of over two years, greatly improving pump availability. If any issues do arise, the indigenous maintenance and robust spares support network available from Sulzer's local facilities will ensure reduced repair times compared to the previous Chinese OEM pump.
Out with the old, in with the new
Replacing older pumps can be difficult, especially if the new unit needs to seamlessly integrate with the surrounding power generation infrastructure. However, with its pump manufacturing capabilities and technical expertise in India, Sulzer could deliver a tailored pump replacement, ideal for the Rajasthan power plant.
Beyond a one-to-one replacement, Sulzer's OEM-X line service provided an upgraded design that unlocked the efficiency, reliability and performance levels operators desired. As well as providing an optimal solution, Sulzer is also ready to respond swiftly with native maintenance support, backed by its robust supply chain, ensuring that the power plant has access to OEM expertise and original spares for the entire pump lifecycle.