Sulzer to Acquire Majority of Saudi Pump Factory
On February 2, 2014, Sulzer signed an agreement for the acquisition of a 75% stake in Saudi Pump Factory with Nabil Al Hashim, the owner and founder of the company.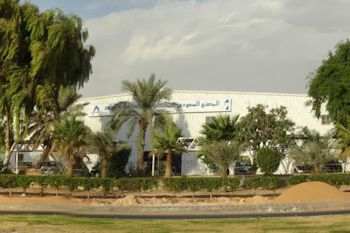 Pump Factory located in Riyadh, Saudi Arabia (Image: Sulzer)
The agreed purchase price for the 75% stake is CHF 33 million. Closing of the transaction is expected for the second quarter of 2014 and is subject to local regulatory approval.
Saudi Pump Factory, located in Riyadh, Saudi Arabia, with a workforce of 170 employees, achieved sales of approximately CHF 25 million in 2012.
This acquisition is in line with Sulzer's focus on the oil and gas, power and water key markets as these are major sectors of Saudi Arabia's fast growing economy. SSPC will be the first complete manufacturing facility in Saudi Arabia for a global pump manufacturer of API pumps, serving one of the largest oil and gas markets worldwide to achieve further profitable growth.
The 25,000 m² facility in Riyadh produces all types of centrifugal pumps to API and ASME standard and will be part of Sulzer's global manufacturing network, focusing on the oil and gas, power and water markets. In addition, a pump test facility is available to test and confirm the highest product standard. This setup will enable Sulzer to serve its Saudi Arabian and Gulf Cooperation Council customers with products to highest Sulzer standards from a local base.