Peristaltic Micropumps for Liquids and Gases
Constructed for bi-directional pumping the latest addition to the micropump portfolio delivers a long lifetime and pumps liquids and gases between the range of 1 to 1700 μl/min. Its small footprint and excellent linearity across a wide pump rate range makes it ideal for all precision lab and testing applications.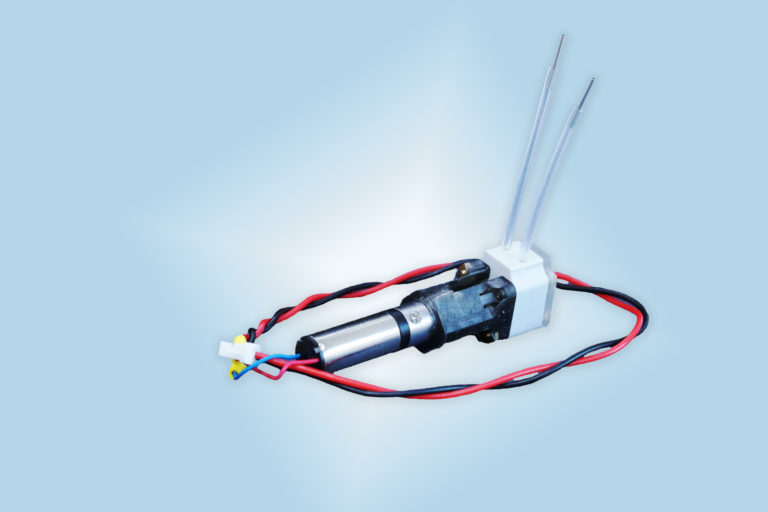 CPP1-1000-ZM peristaltic micropump (Image source: Innovative Sensor Technology IST AG)
With the addition of the CPP1-1000-ZM to the existing pump line-up applications with varying pump rates from single µl/min into the ml/min regime are now possible. In IST AGs CPP1 peristaltic pumps only the tubing is in contact with the medium, preventing contamination of the pumped liquids or gases. The media passes the pumps through a medical-grade silicone tube. The CPP1-1000-ZM shares the main features of the CPP1 line, such as 2 bar separation between the in- and outlet, tight flow control and a low power uptake.
A pump driver kit is available enabling control of 2 or up to 4 pumps via plug & play to the USB port of a computer. The pump drivers can host all four different pump versions, allowingthe combination of different flow rates with one driver kit and one software interface.