Once Again, Maag Pump Systems Textron Reinvents the Extrusion Gear Pump
Maag Pump Systems Textron has built and delivered more than 15,000 extrusion pumps worldwide over the last 30 years under the brand name extrex®, and now Maag Pump Systems Textron has once again developed a new line of extrusion gear pumps, the all new extrex Generation-5.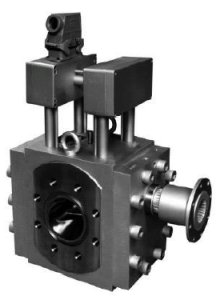 Maag Pump Systems Textron's rich experience, innovative approach, and deep research and connection to the customer fueled the development process for the new line of Generation-5 gear pumps. The company worked intimately with customers to engineer a new type of pump to address critical process applications.
"We knew what types of improvements the customers wanted and so we worked closely with them to develop the new line," stated Peter Emhardt, European and Asian sales director, Maag Pump Systems Textron. "We couldn't be more excited with the outcome of the new extrex line of products. The new extrex 70-5 HV gear pump has a maximum Δp of 200 bar and a 25% higher flow rate than its predecessor. Maag Pump Systems Textron has added several new upgrades and features for the new gear pump such as, easy adaptation, optimum rheological design, and modular construction."
The extrex Generation-5 enables ideal adaptation of pressure and viscosity to a broad range of processing processes. This easy adaptation to a wider range of processing conditions is made possible by the introduction of additional standard sizes for gear shafts and bearing clearances. The use of a "dynamic flow simulation program" (CDF), specially developed by Maag for this purpose, enables an optimum rheological design of the flow channels under the best possible avoidance of dead zones.
Maag Pump Systems Textron continues exceed customer expectations with new innovative gear pump and screen changer designs with long lasting durability. Maag Pump Systems Textron has a more extensive line-up of gear pumps and screen changer products than the competition and customers continue to purchase Maag Pump Systems Textron's pump systems for the long-lasting performance and get a greater return on investment.