New HH160i Launched by Sykes
Sykes new HH160i is the latest addition to the HIMAX range of durable and reliable auto prime pumps.
The HH160i provides a maximum shut head of 140m and a maximum flow rate of 188 l/sec. When operating at B.E.P the HH160i produces 95m of head at 137 l/sec flowrate.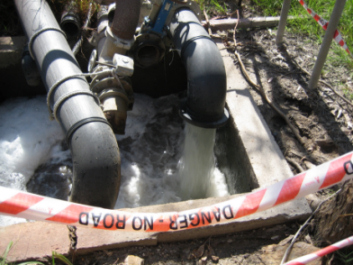 Sykes
The HH160i has a 78% efficiency at B.E.P., market leading shaft stiffness and a brand new heavy duty SAE (diesel) bearing frame.
The Research & Development team at Sykes has designed the HH160i to be extremely robust, reliable and efficient. This all leads to lower operating costs, less fuel usage and mush less maintenance.
Sykes Group Engineering Director Darren Coles said that the flexibility of the HH160i pump makes it highly suitable for rental businesses and mine sites where application and duties are varied.
"There are many improved features to the HH160i that will make it an attractive option to the pump operators in the mining, quarrying, construction and rental market sectors," said Darren.
"And like all Sykes pumps the HH160i has impeller and replaceable wear plates in 316 s/s as standard."
The new SAE (diesel) mount bearing frame ensures consistent drive coupling alignment, an excellent feature for mobile skid application. Also assisting to keep the maintenance spend down is the over sized bearings that are oil lubricated and fully protected by bearing isolators.
The HH160i is fitted with a high pressure cartridge mechanical seal. The mechanical seal pumps its own glycol quench fluid allowing the HH160i to prime and re-prime on dry run applications.
HH160i is a feature packed high head mining pump that has been designed to handle the severe conditions and the operational needs of the marketplace.
About Sykes
Sykes Group provides an unmatched combination of application and product expertise to meet its customers' equipment needs. It is specialised in the design, manufacture and application of standard and custom built equipment for some of the most challenging applications in the world and has held the pioneering edge in pump technology since 1967.