New Hayward Tyler Appointment to Support Power Expansion Program
Hayward Tyler Group today announces the strengthening of its Power Generation Division with the appointment of Vic Erdilek as Power Market Development Manager.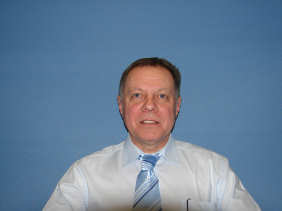 Vic Erdilek
Vic has over 30 years experience in mechanical engineering and technical sales and has extensive overseas market knowledge in particular, Middle East, Central & SE Asia / Pacific rim and South America.
Hayward Tyler supplies two thirds of the world's boiler circulating pumps to the power generation market. The Company now intends to enhance its global presence in a number of new regions and will be looking to appoint new agents to support these initiatives in Taiwan, Philippines, Saudi Arabia, Indonesia, Denmark, UAE, Oman and Pakistan.
Mark Wood, Sales & Marketing Director at Hayward Tyler Group, comments:
"We view Vic's appointment as a further step towards confirming ourselves as world leaders in pump and motor technology in our chosen markets. Vic's expertise and knowledge will support the increased activity currently being seen in the power generation market and support our increasing customer base worldwide."
About Hayward Tyler
Established in 1815 in the UK, the Hayward Tyler Group manufactures a comprehensive range of Fluid Filled Electric Motors and Pumps, custom designed to meet the most demanding of applications and environments. Focused on the power generation (both conventional and nuclear) and oil & gas (sub-sea) markets, the company is a market leader in its chosen niches.
In addition to the head office in Luton, England, Hayward Tyler has manufacturing and service facilities located in China, India and USA, providing cover 24x7 for maintenance, overhaul and repair services.
Hayward Tyler is a wholly owned subsidiary of the acquisitive niche engineering group, Southbank UK Plc.