Investing in Tools, People, and Technology is Key to Long-Term Growth
The Greene Tweed president Kevin Lukiewski discusses meeting customer quality, on-time delivery, and volume needs through strategic investment despite stresses of ongoing pandemic.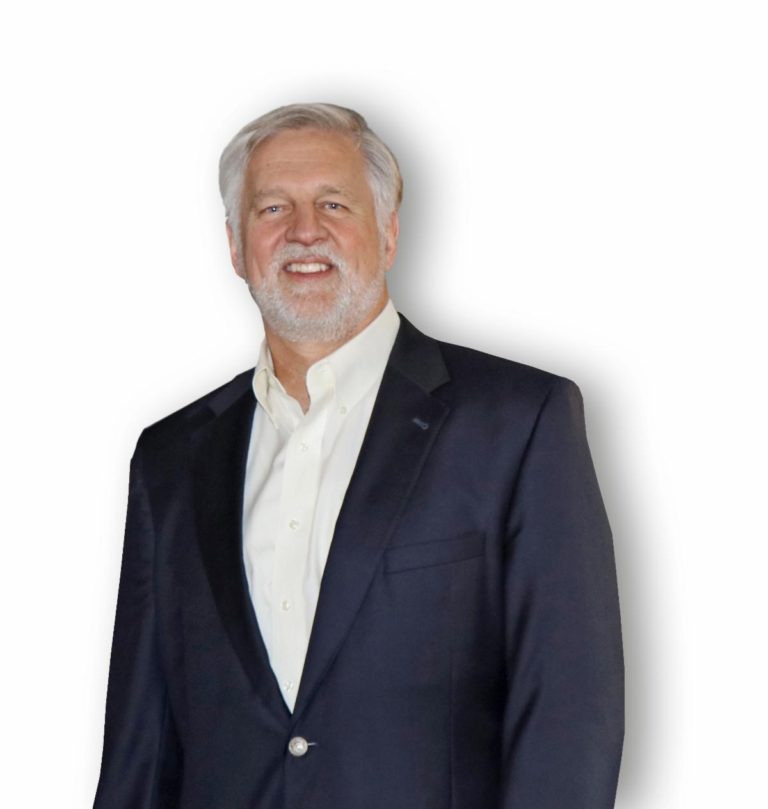 Greene Tweed president Kevin Lukiewski. (Image source: Greene, Tweed & Co. – Corporate)
Kevin Lukiewski was appointed president of Greene Tweed in March 2020, just days before severe restrictions were adopted to contain the worldwide COVID-19 pandemic.
He was charged with steering the company through the digital, manufacturing, and technology transformation needed to respond to rapid technological changes on the horizon. To meet those challenges, Greene Tweed is investing in new methods of increasing production capability, improving quality control, and integrating data systems. The infrastructure investment is backed by a commitment to a series of company principles focused on doing business ethically, respecting employee views and opinions, and delivering value to customers.
Greene Tweed continues to advance its strategic growth initiative
Greene Tweed is a leading manufacturer of high-performance elastomers, advanced-engineered thermoplastics, high-performance thermoplastic composites, and integrated material solutions with facilities across North America, Europe, and Asia.
During his 20-year tenure at Greene Tweed, Mr. Lukiewski first served as controller, then chief financial officer; along the way he gained a deep understanding of the business' financial foundations. He also served as general manager of the company's semiconductor business, which provided insight into the company's commercial side. Prior to joining Greene Tweed, Lukiewski worked in public accounting, serving as a KPMG senior audit manager.
This mix of commercial and financial leadership experience makes Lukiewski well placed to negotiate a balance between potential new product innovations and financial realities. "I'm always looking at the totality of the business, examining things objectively and rationally to decide the best foot forward," he explained. "I listen carefully to ensure the right decisions are made, and thankfully we have a very bright and energetic team to execute our strategy. The challenge of my role is to guide the team, while allowing key players the freedom to operate."
Listening carefully throughout the last year has meant recognizing which industries were experiencing upticks in business due to the pandemic, and which were experiencing downturns. Understanding those changes, Lukiewski and the leadership team at Greene Tweed have incorporated them into the broader strategic growth initiative that the company began in March 2020, which reshaped Greene Tweed from aligning to markets to organizing along product lines; the same quality of products and services remain. The company is now working to realign their vision, and their strategy to the new company structure and product line-based work units.
"You can't be stagnant or stay still in the world. We have to invest in tools, people, and technology if we want to grow," Lukiewski said. Moving forward and investing in the company is the backbone on Greene Tweed's new strategic growth initiative. "We've realigned our business to generate a single, connected value stream from beginning to end, from development to the customer and back." This is particularly salient in the high-performance arena in which Greene Tweed plays, from semiconductors and aerospace to energy and life sciences.
Greene Tweed has also invested in safely and effectively working through the unprecedented conditions of the COVID-19 pandemic. The business realignment has proceeded with efforts to keep in-person staff safe and healthy while production continues pace, with remote staff working productively.
Investing in resources is critical to support growth targets
Family-owned Greene Tweed takes a long view on positioning for the future. That foundation gives Greene Tweed the ability to take on risk and invest in different opportunities.
"One of our primary goals right now is treating our people right, from keeping them as safe as possible to respecting their contributions to the company and ensuring they're inspired when they come into work each day," Lukiewski said. "As a family-owned business focused on long-term success, we understand that we might sacrifice some profits now in order to ensure the company and our employees can not only ride out this economic downturn, but also invest in a highly successful future."
In discussing the types of investments needed, Lukiewski uses the analogy of a personal investment portfolio and urges the kind of diversification and balanced approach recommended by financial counselors. He cited three key areas that must be balanced – investments in people and training, new technologies and product development, and purchasing equipment to increase capacity.
These investments ensure they are meeting customers' needs for quality, on time delivery, and volume, no matter what part of the business cycle they are in. Regardless of short-term surges and lags, Greene Tweed remains focused on establishing and maintaining sufficient capacity in its plants to meet customer needs.
"We consider an investment in employees and infrastructure to be extremely important," said Lukiewski. "We can't worry about market fluctuations month to month. Instead, we hire for the long-term and create the flexibility to meet demand surges. We also work to continuously improve – driving waste out of machines and using our work force more efficiently – to create additional capacity."
Adapting to marketplace trends
Lukiewski acknowledges the company's approach to adapting to business trends may be different pre- and post-coronavirus emergency. Even so, the mix of markets the company serves means that even when one market lags, another surges in demand. As a result, Greene Tweed continues to develop new materials and products that can reliably meet the demands for a variety of operational conditions, such as high-pressure, high-temperature, and highly aggressive chemicals.
Greene Tweed focuses on highly critical, cutting-edge technologies. With its expertise in the semiconductor industry, Greene Tweed plays an important role in the chip manufacturing process and is investing to remain an industry innovator. The company is working with its technology to ensure its material and products work in the increasingly aggressive environments required for the manufacture of ever smaller chips.
Meeting growth targets requires new methods of increasing production capability, improving quality control, and integrating data systems
Lukiewski believes that innovative new methods, which are embodied in the company's Industry 4.0 initiative The Right FITT™ (Factory Innovation and Technology Transformation), positions the company for future success. The multi-year manufacturing strategy includes new equipment, data integration systems, and controls across all operations.
By enabling integration and synthesis of separate data sources into analytics dashboards that can reach across the entire organization, the initiative is facilitating proactive decision-making and driving technological advances. Data integration includes digital controls and cloud computing by augmenting processes across all manufacturing locations.
"With the new data platform, we're not just looking at data that is a week to two months old. We can automate data collection so our employees can analyze and interpret it in real time, adjusting as necessary," Lukiewski said.
Also included in The Right FITT are new technologies, such as industrial robots, autonomous robots, and co-bots, which are intended to increase product repeatability and production capacity. According to Lukiewski, the new technology has been well received, because employees understand how the technology will increase product performance. Robots perform mundane tasks while operators oversee the overall process to ensure equipment is performing properly. Employees especially embrace the safety aspect of new equipment – some molds weigh hundreds of pounds, and robotic equipment can easily move it, enabling employees to work in a safer environment with less risk of injury. Robotic equipment also enables the company to rely on its seasoned employees to help expand the manufacturing volume it can offer customers.
When summarizing his approach, Lukiewski takes great care to point out that infrastructure investment is just one aspect of growth. The other key feature is the company's commitment to a set of principles established to guide growth.
"These principles are not just something we put down on paper; they are words we live by every day. Key among them is respecting everybody's view and opinion." He adds, "I see a lot of people in leadership roles who got there by pushing forward their own particular view of the right way to do things and end up in conflict with others holding different views. I believe when we understand and respect each other's point of view we become more powerful as a company. We have great people with great ideas and we need to ensure they are being heard. If we do that, we will collectively get to a better place."
Strategic Transition Leads Company to Success
Even in this unprecedented pandemic and its associated demands on companies to nimbly adapt processes for safety and market shifts, Greene Tweed has not been caught flat-footed. The company has seized upon the opportunities offered by its strategic transition process in place before the pandemic began to meet these emerging needs. Led by company president Kevin Lukiewski, the leadership team at Greene Tweed continues to adapt and grow, preparing for the next several decades while meeting today's challenges.
Investing in people, technology, and equipment, Greene Tweed continues to excel in an otherwise turbulent time. What's more, the company's customers have also experienced benefits – from on-time delivery in a season of delays, to costs responsive to market demands, to high-quality products that are continually being improved for more demanding applications.