Emery Johnson Named Dry Gas Seal Sales Manager at EagleBurgmann USA
EagleBurgmann is pleased to announce that Emery Johnson has accepted the position of Dry Gas Seal Sales Manager for North America.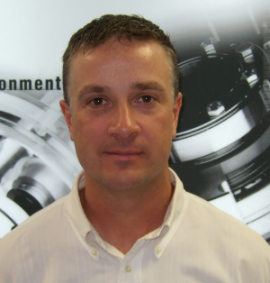 Emery Johnson (EagleBurgmann)
Building on more than 14 years of experience in the dry gas seal industry, Johnson will lead the day-to-day sales and manufacturing of EagleBurgmann's expanding dry gas seal business. EagleBurgmann is currently investing in dry gas seal manufacturing facilities, testing equipment and the resources necessary to grow this business.
Johnson holds a B.S. degree in Engineering from Texas A&M University. He is a member of ASME, API and is currently applying for his P.E. in the state of Texas.