Dynapumps Supplied Waste Coolant & Oil Collection Pump Skids for a Large Copper Mine Development Project
Dynapumps supplied several Waste Coolant Collection Pump Skids and Waste Oil Collection Pump Skids for a large copper mine project.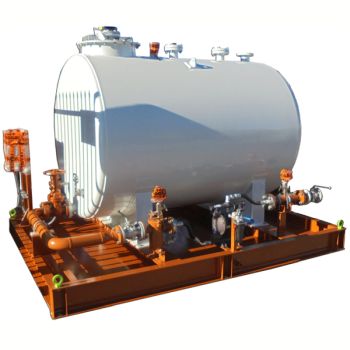 Dynapumps
These packaged skids were supplied as a complete system with Graco Air Operated Diaphragm Pump, filtration and isolation valves for the emptying of Waste Coolant and Waste Oil captured throughout the MSA HV Facility.
The pump is fed via a 4000L tank fabricated by Dynapumps to UL142 specifications, complete with standard and emergency vents.
The second application is Instrument Flushing to clear full blockages on nozzles to generate pressure differential to dislodge the blockage.