BPMA Signs 100th Member
The British Pump Manufacturers Association (BPMA) – the organisation which represents the business interests of UK and Irish suppliers of liquid pumps and related equipment - has reached the milestone of 100 member companies.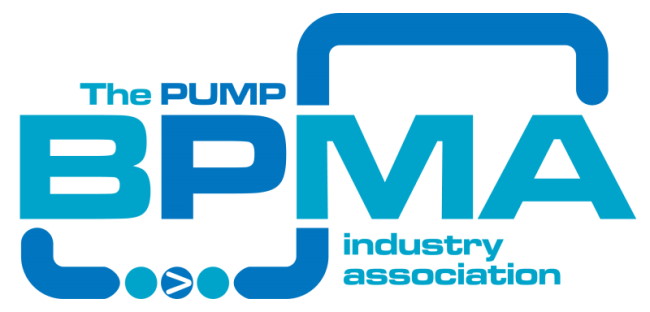 Image source: The British Pump Manufacturers Association (BPMA)
The most recent company to recognise the benefits of membership and achieve the accolade of being the BPMA's 100th member is Surrey based, repair, service, and supply specialist, PumpServ.
Formerly known as London Pumps the business is now part of the Keltic Engineering Group, which has vast experience in the pump industry. Currently the group employs over 75 people and has nationwide coverage with warehouse and offices in Surrey and Hampshire, and regionally based engineers operating throughout the UK.
PumpServ is one of the top three distributors in the UK, supplying major brands such as Armstrong, Dab, Ebara, Grundfos, KSB, Sulzer, Wilo, and Xylem. Its services range from commercial heating pumps and chilled water pressurisation units through to wastewater and drainage pumping stations. Providing 365 days a year emergency breakdown cover, its skilled staff are available 247 to help with enquiries and provide technical assistance.
Commenting on its membership of the BPMA, Matt Magee, CEO of PumpServ said: "Like the 99 members that preceded us, PumpServ have recognised the value offered by BPMA membership. We are excited to capitalise on the first-class training, excellent networking opportunities and improved access to technical standards. Our membership of this renowned organisation further enhances our standing within the pump industry and reflects our commitment to become one of the leading Pump Engineering companies in the UK. We look forward to working closely with the BPMA during the next stages of our development."
Another company to appreciate the commercial opportunities afforded by membership is Polypump Ltd. Based in Wallingford, Oxfordshire, the company represents leading professional rotating equipment manufacturers with a bias towards centrifugal and positive displacement pump systems, mixers, chemical dosing systems, larger gear drive systems and speciality motors.
Focusing on pump and system reliability, reducing MTBF (mean time between failure) and energy efficiency, Polypump supports a range of sectors including Power, Oil, Food Processing, Beverage, Water & Waste, Mining, Nuclear, Chemical Processing, Fire and Facilities Management.
Rapid Solutions (International) Ltd has also signed up to be a full member of the BPMA. Founded in 1996, it provides repair, overhaul, upgrade, installation, and commissioning services for virtually all types and brands of pumps, compressors, heat exchangers, valves, and other rotating equipment.
From engineering and design to installation and maintenance, the company has a long history of implementing 'value added solutions' by utilising its technical expertise and advanced technology. Over the past two decades, operating in a range of industries including Oil & Gas, Petrochemical, Maritime and Agriculture, the Rapid Solutions' team has successfully completed numerous large- and small-scale projects in many regions of the world.
Steve Schofield, Director and Chief Executive of the BPMA said of this latest milestone achievement: "I am thrilled to welcome these three businesses into our association and provide them with all the support services at our disposal. Their respective skillsets and competencies interlink nicely with other members, and we look forward to developing strong and mutually rewarding relationships with each of them over the coming months."
He added: "This would have been a significant achievement in any year, but to have secured our 100th member during the challenging times we have all been experiencing throughout 2020 is really quite remarkable. My congratulations go to Matt and all his team at PumpServ for becoming our record breaking 100th BPMA member".