ABEL receives major order for project in Bangladesh
Even during the critical pandemic period around the world, ABEL can continue to maintain its global presence in the market for highly concentrated ash disposal.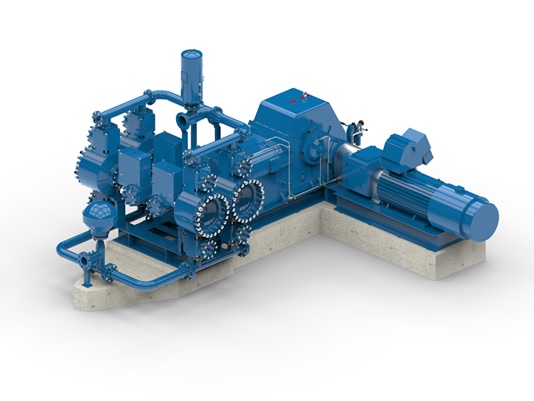 ABEL receives major order for project in Bangladesh. (Image source: ABEL GmbH)
The most recent addition to its elite designation is an order to supply three HMQ pumps for a power project in Bangladesh.
The customer is a leading global provider of ash removal solutions for the power generation industry and orders the large ABEL pumps for discharging highly concentrated fly ash sludge.
ABEL is looking forward to delivering its second order for Bangladesh by September 2021, after having already delivered for another project in the country in 2019.
The robust design, simple operation, high availability, and low maintenance requirements, as well as a proven track record of more than 110 installations worldwide for various combinations of highly concentrated ash sludge (fly ash + bottom ash, salt water) make ABEL piston membrane pumps the preferred choice for pumping abrasive sludge in various branches of industry.