Reliable in Use for 25 Years – ABEL EM-Pump
Reliable, robust and energy-saving - these are three key features of ABEL Electric Diaphragm Pumps (EM). In 2022, the ABEL EM will celebrate its 25th anniversary. With its start at Achema 1997, ABEL introduced a completely new and patented drive principle that revolutionized the pump market.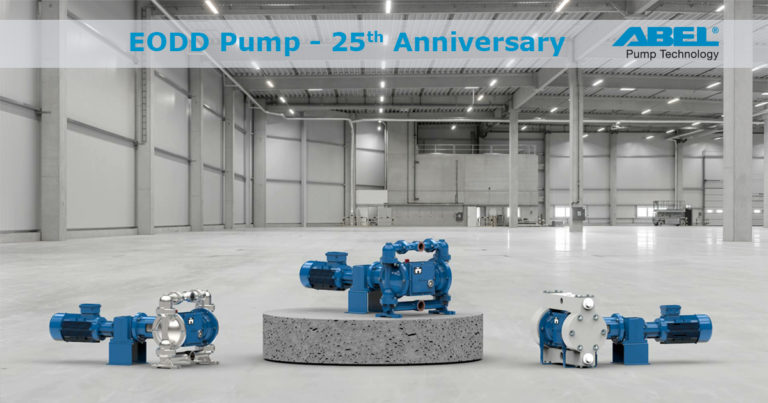 In 2022, the ABEL electromechanical diaphragm pump (EM) celebrates its 25th "anniversary". (Image source: ABEL GmbH)
Thanks to its unique design principle and an impressive energy balance in its numerous applications in a wide variety of industries, such as wastewater treatment, the chemical industry, corrugated cardboard production, the ceramics industry, as well as in mining, the ABEL Electric Diaphragm Pump has proven itself very successfully as a transport and filter press pump for a wide variety of pumping media. The EM pump has been continuously developed since its existence. The ABEL EM is available in 4 different basic versions and 7 sizes.
The EM series is an excellent alternative to air-driven or rotary displacement pumps, whose high energy and maintenance costs can far exceed the purchase price of an EM in a short time. Therefore, each EM pump makes a significant contribution to energy savings.