SGL Carbon Puts Logistics Center at the Meitingen Site into Operation
SGL Carbon put its new logistics center at the Meitingen site into operation according to schedule on July 1, 2019. The official inauguration took place as part of Family Day. In the future, all incoming and outgoing goods as well as quality assurance will be bundled on a logistics space measuring 6,500 square meters.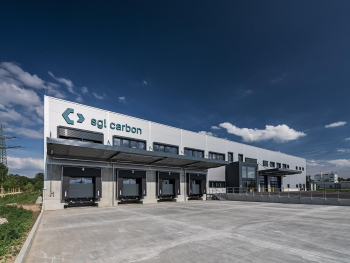 SGL Carbon s new logistics center (Image source: SGL Carbon SE)
Overall, the company estimated approx. 8 million Euros for the new center, which will now be completed well below the calculated budget. The project was a win-win, both on time and budget. Success factors included defining the scope of services precisely and early as well as a detailed planning before implementation with contractors.
Dr. Markus Partik, site manager Meitingen: "The new logistics center will significantly improve our processes. By combining all incoming and outgoing goods as well as quality assurance at one location, we can better meet the standards of our customers. Plus, there will be less traffic on the plant grounds."
In addition to SGL Carbon, Brembo SGL Carbon Ceramic Brakes (BSCCB) will be one of the main users. The logistics center will be networked with a new digital transport control system that regulates the distribution of goods within the buildings and production halls.