Voith Chosen As the Best Company in Brazil's Capital Goods Sector
The award ranks Voith Hydro ahead of other large companies in the country's Capital Goods sector.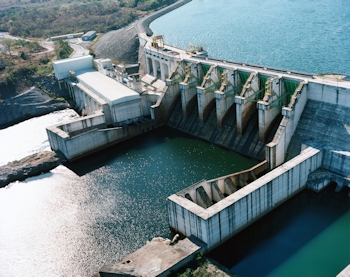 Hydro Power Plant Cana Brava, Brazil (Image: Voith)
Published annually by Exame magazine, one of the country's most important business media, this annual report is regarded as the most important of its kind in the Brazilian corporate market. The award lists the country's 500 largest companies according to a thorough selection.
The 2012 edition assessed 3,500 companies from 18 different business sectors based on a set of 31 financial indicators such as growth, profitability, financial health, investments and productivity per employee, among others. Taken as a whole, these indicators reflect the companies' success in doing business.
"We are very honored with this award. It is an acknowledgment of our commitment to Brazil. We have increasingly invested in the country, thus contributing to the expansion of its energy mix. We are suppliers of complete solutions for the nation's largest hydro power generation
projects, deemed strategic to ensure the supply of electrical energy to sustain Brazil's development and economic growth", claims Osvaldo San Martin, President and CEO of Voith Hydro Brazil.
The company s comprehensive experience in the energy sector has made Voith Hydro one of the companies that helped to write the history of hydro power generation in the country. With a local production spanning nearly 50 years, the company s first shipment to Brazil was delivered in 1905 to the Itatinga Hydro Power Plant, a project located in the coast in the state of São Paulo. Nearly 50% of Latin America currently installed hydro power capacity lies in plants with turbines and/or generators manufactured by Voith Hydro.
In order to meet the energy demand in the country s North Region, new hydro power plants are being built. Voith Hydro installed a manufacturing plant in Manaus in 2010. "Running a plant in this region allows greater speed for supplying hydro power solutions, in addition to ensuring enhanced post-sales support", concludes Osvaldo San Martin.
Besides the awarded group division the globally operating conglomerate Voith comprises the divisions Turbo, Paper and Industrial Services.