The Increased Demand for Energy-efficient Systems in Various End-use Industries, Garnering US$ 2.03 Billion in 2033
The global heat recovery steam generator market is anticipated at US$ 1.25 billion in 2022. Demand is likely to remain high for heat recovery steam generators during the assessment period. This is due to the increased demand for energy-efficient systems in various end-use industries, garnering US$ 2.03 billion in 2033, recording a CAGR of 4.5% from 2023 to 2033.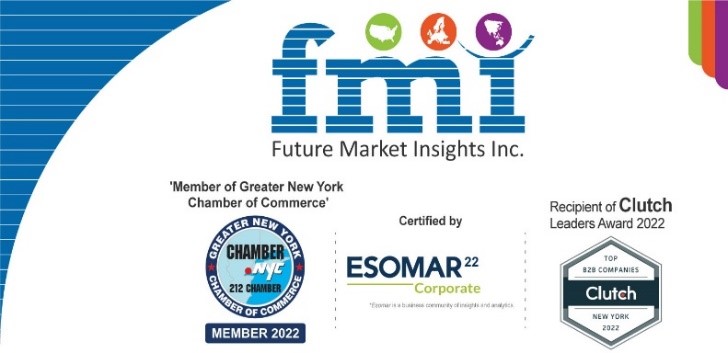 Image source: Future Market Insights
The market is likely to secure US$ 1.31 billion in 2023.
Key Factors Shaping the Demand Outlook of the Heat Recovery Steam Generator Industry:
Growing energy demand in end-use industries augmenting the growth of the heat recovery steam generator market
Expansion of the industrial sector elevates the market demand
Increasing expansion of combined cycle power plants to drive the market growth
Growing advances in technology are expected to create new growth prospects for heat recovery steam generator manufacturers
Which Drivers Underpin Heat Recovery Steam Generator Industry Expansion?
Rising Adoption of Combined Cycle Power Plants Influence Heat Recovery Steam Generator Demand
Growing energy demand and an alarming increase in greenhouse gas emissions have encouraged the development of advanced energy systems that potentially increase efficiency and enhance sustainability by reducing environmental impact.
Renewable energy utilization, waste heat recovery, and combined cycle power generation have attracted immense interest in recent years. Waste heat is derived from many industrial operations, which can be used for power generation by leveraging a heat recovery steam generator system.
Heat recovery steam generators have a myriad of applications, out of which, combined cycles are gaining significant traction. In combined cycles, waste heat is transferred from gas turbine exhaust gases to water for generating steam for power production in the Rankine cycle.
In basic forms of combined cycles, a gas turbine exhausting into a heat recovery steam generator is used. The heat recovery steam generator supplies steam to steam turbine cycles to generate electricity, which is the most efficient way of power generation today.
It has been found that combine cycles can improve efficiency, economic and environmental aspects of power production through gas turbine cycles, and heat recovery steam generators significantly affect the economic and technical operation of combined cycles.
High overall plant efficacy, low investment costs, better operational flexibility, and phased installation are among the numerous advantages of combined cycles that are driving their adoption as compared to traditional fossil-fired power stations.
The gas-burning combined cycle plants are ideal for use in heavily populated regions due to their high efficacy and low emission levels, making them a great source of clean energy. Good thermodynamic properties of combined cycle plants facilitate the cogeneration of heat electricity. Increased output, coupled with high cycle efficiency, low emission levels, and lower investment costs are prominent attractive features of combined cycle power generation.
Increasing adoption of combined cycles for energy generation will translate into lucrative sales prospects for heat recovery steam generators in forthcoming years as heat recovery steam generators are vital components in combined cycles.
Oxy-Fuel Applications Improve Heat Recovery Steam Generator Sales
In renewable energy generation, air is a common oxidant that is used in various combustion processes. Combustion can be improved by using an oxidant that comprises high levels of oxygen found in atmospheric air. The process of utilizing pure oxygen as an oxidant is known as oxyfuel combustion.
Oxy-fuel combustion offers numerous advantages, including reduced carbon dioxide emissions from combustion, reduced requirement for emission control equipment, and increased potential for carbon capture. The process also potentially increases output rates, reduces fuel consumption, and enhances sustainability in gas power plant settings.
In applications of heat recovery steam generators, using oxy-fuel has been shown to improve efficiency drastically. Increased energy transfer from oxy-fuel via heat recovery steam generators enables increased output in comparison with systems using air-fuel combustion.
Favorable results are mainly attributed to higher heat associated with oxy-fuel combustion exhaust gas. Using oxy-fuel combustion is beneficial for heat recovery steam generators and steam power plant performance in combined cycle arrangements, further contributing to sustainable development.
With increased efficacy, oxy-fuel combustion is also beneficial for other components and operations in combined cycles, such as the functioning of the combustion chamber and expansion in gas turbines.
Its applications are increasing at a high pace in heat recovery steam generators since oxy-fuel requires the use of oxygen as an oxidant, which is abundant in atmospheric air. These trends are anticipated to further strengthen growth prospects in the global heat recovery steam generator market.
What Are the Factors Hampering the Heat Recovery Steam Generator Market?
High Installation Costs Might Stunt Heat Recovery Steam Generator Market Growth
Although heat recovery steam generators have cost-effective benefits, the installation of the same can incur high costs, which may hamper the growth prospects of the market.
Waste heat derived from industrial processes is of low quality, and it can be difficult to effectively utilize the quantity of low-quality heat contained in the waste heat medium. This results in additional equipment requirements, which increases costs to a great extent.
Heat recovery steam generators are not suitable for every kind of industry. For instance, the chemical industry, cabin rotary kiln industry, cement kiln industry, and sulfuric acid industry produce high quantities of high-temperature waste heat in the process. Here, heat recovery steam generators can be used to their full potential to improve energy savings.
For industries that produce low quantities of waste heat, the cost of equipment and installation can outweigh the benefits of heat recovery steam generators.
How Will the Heat Recovery Steam Generator Market Expand Across the United States?
Increasing Demand for Energy-Efficient and Cost-Effective Green Energy Solutions to Drive Market Growth in The Region
As per FMI's market survey, the United States is anticipated to witness high demand for heat recovery steam generators in the forthcoming years, with the North American market growing at a modest 4.4% CAGR.
Robust renewable energy infrastructure, coupled with demand for energy-efficient and cost-effective green energy solutions will continue boosting sales of heat recovery steam generators in the United States
Several government-backed initiatives to promote the usage of renewable energy will enhance growth prospects in the heat recovery steam generators market. The United States federal government offers tax credits, grants, and loan schemes for qualifying renewable energy technology and projects.
These incentives include Renewable Electricity Production Tax Credit, the Residential Energy Credit, the Investment Tax Credit, and the Modified Accelerated Cost-Recovery System.
Grants and loans are available from other government agencies including the United States Department of Energy, the United States Department of Agriculture, and the United States Department of Interior. Several United States also offer financial incentives to support and subsidize the installation of renewable energy equipment.
The aforementioned factors are anticipated to bode well for the heat recovery steam generator market in the United States.
Heat Recovery Steam Generator Market Competitive Landscape
Some of the prominent players operating in heat recovery steam generator marker are Cleaver-Brooks, Siemens AG, General Electric, CMI Group, John Wood Group PLC, Cannon S.p.A., Mitsubishi Hitachi Power Systems, Ltd., Rentech Boilers Systems Inc., Hamon Deltak, Inc., AC BOILERS SpA, SES Tlmace, a.s., Xizi United Holdings Limited among others.
The top 5 players operating in the heat recovery steam generator market comprise General Electric, Siemens AG, CMI Group, John Wood Group plc, and Mitsubishi Hitachi Power Systems Ltd., accounting for approximately 75.5% of the total market share.
Prominent players are focusing on strategic collaborations, deal renewals, acquisitions, and mergers to improve sales as a part of their growth strategies. Product innovations and customization will remain highly sought-after growth strategies during the assessment period. For instance:
In August 2021, Mitsubishi Power, a subsidiary of Mitsubishi Heavy Industries Group, announced its plans to develop combustion burners that can utilize ammonia as fuel and eliminate the chances of carbon emission when used for power generation. By using ammonia as opposed to other fossil fuels, this system will facilitate decarbonization in thermal power generation.
In July 2021, John Wood Group PLC announced a partnership with AIG, a insurance organization, and the University of Strathclyde's Institute of Future Cities, to help businesses and cities to adapt to the impacts of fluctuating climate changes and achieve decarbonization. The three organizations will work together to create a roadmap to build more sustainable infrastructure to drive down carbon emissions.