Stainless Steel Control Valve Market is Predicted to Attain a Valuation of US$ 1K Million by 2033
The global stainless steel control valve market size is projected to witness remarkable growth from 2023 to 2033. According to the research report published by Future Market Insights, the global market is anticipated to surpass a valuation of US$ 599.0 million in 2023. It is predicted to attain a valuation of US$ 1,066.0 million by 2033. The market is expected to thrive at a CAGR of 5.9% from 2023 to 2033.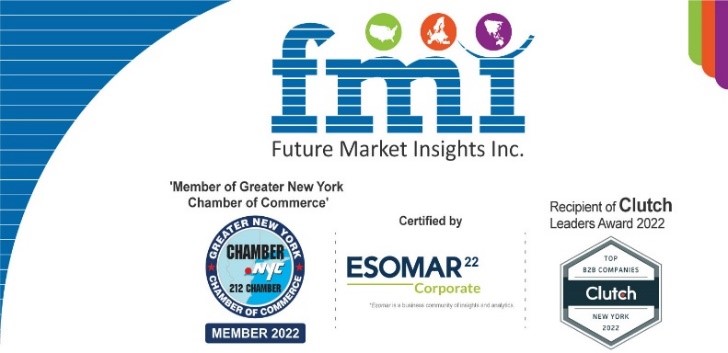 Image source: Future Market Insights
Key Factors Boosting the Demand for Stainless Steel Control Valves:
The demand for stainless steel control valves is being driven by the rapid industrialization and infrastructural growth of emerging nations.
Control valves are becoming increasingly necessary as new industries emerge and current ones flourish.
Increasing concerns for energy efficiency among mushrooming enterprises across the globe are escalating the demand for stainless steel control valves.
Surging automation adoption across industries, coupled with increasing Industry 4.0 proliferation.
Challenges in the Stainless Steel Control Valve Industry:
With several suppliers and manufacturers fighting for market dominance, the stainless steel control valve industry is extremely competitive. Due to the competition, prices may increase and profit margins may decrease.
The dominance of stainless steel control valves in the market may be threatened by some sectors looking into other materials or valve technologies that offer comparable or better qualities.
Installation and handling may be affected, particularly in large-scale projects, which may impede its adoption in the market, as stainless steel valves are often heavy compared to valves made of other materials.
Opportunities in the Future Run:
Control valves are being integrated with digitization and the Internet of Things (IoT), which is a key development. To enable remote monitoring, data gathering, and control, control valves have to be equipped with sensors, actuators, and communication capabilities. As a result, efficiency is increased, downtime is decreased, and costs are saved via the use of sophisticated diagnostics, and preventive maintenance. Further, the rising IoT integration and digitization are expected to offer significant growth opportunities for market players.
The market for control valves made of stainless steel is embracing smart valve technology. Self-diagnosis, self-calibration, and adaptive control algorithms are among the sophisticated characteristics included in smart valves. These valves can automatically modify their performance in response to altering process circumstances, enhancing system efficiency overall and maximizing operation. Moreover, the increasing proliferation of Smart Valve Technology is predicted to open ample opportunities in the industry.
Stainless Steel Control Valve Market Historical Analysis (2018 to 2022) Vs. Forecast Outlook (2023 to 2033)
The global stainless steel control valve industry size developed at a CAGR of 3.1% from 2018 to 2022. In 2018, the global market size stood at US$ 512.0 million. In the following years, the market observed considerable growth, accounting for US$ 579.0 million in 2022.
In recent years, the stainless steel control valve sector has experienced an increasing emphasis on sustainable production techniques. Manufacturers are employing recyclable materials, putting eco-friendly methods into effect, and producing less waste. Furthermore, sustainable production aligns with consumer expectations for ecologically friendly products, helps brands build their reputation, and complies with environmental legislation.
The importance of safety is rising across nearly every sector, and the development of stainless steel control valves is being driven by safety standards and regulations. To guarantee safe operation in critical applications, manufacturers are integrating safety features like emergency shutdown (ESD) capabilities, fail-safe modes, and SIL-rated designs.
What is the Outlook for the United States Market?
The United States market for stainless steel control valves is projected to expand at a CAGR of 4.8% from 2023 to 2033. The industrial sector in the United States is developed, and stainless steel control valve consumption is large.
The oil and gas sector has expanded as a result of the shale gas revolution in the United States, which has raised the demand for stainless steel control valves in exploration, production, and refining operations.
The recent technological developments in control valve systems are led by American businesses. For instance, new digital control valve systems with integrated diagnostics and analytics capabilities have been developed by companies like Emerson Electric and Flowserve Corporation.
Competitive Landscape
Companies constantly modify their strategy in response to shifting client wants, technology developments, and market trends. Players in the stainless steel control valve market are adopting sustainable production techniques, investing in energy-efficient products, and decreasing their environmental effects. Furthermore, they also engage in partnerships, mergers, acquisitions, and other strategies to maximize their growth potential and revenues.
Recent Developments Observed by FMI:
A comprehensive sustainability program, "The Spirax Sarco Blueprint for Sustainability," was introduced by Spirax-Sarco Engineering in 2021. This program includes attempts to lessen the carbon impact of its operations and products.
By establishing a new Quick Response Center in Kawasaki, Japan, in 2021, Flowserve Corporation increased its market share in Asia Pacific area by offering local support and services to control valve clients.
Key Players Operating in the Global Market:
Armstrong International Inc.
Cameron International Corporation
Christian Burkert GmbH & Co. KG.
CIRCOR International Inc.
Crane
Emerson Electric Co.
These insights are based on a report on stainless steel control valve market by Future Market Insights