Pulsafeeder Introduces New Products
Pulsafeeder introduces three New High Speed Pulsatron A Plus series products. The new offering has gone through extensive testing.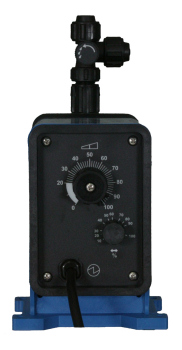 Pulsatron A Plus series (Image: Pulsafeeder)
Compared to the existing A Plus sizes, which stroke at a maximum speed of 125 SPM, these three new sizes utilize a 250 SPM maximum rate and provide greater flow at higher pressures than has been available before.
The new models use the same KOPkits as the other A Plus pumps, equaling easier selection, and better value than ever before. Optional control features of External Pace and External Stop are available throughout the line, but for something special, the new sizes also have a 1000:1 turndown ratio option for more demanding metering applications.