OPW Engineered Systems Appoints Mohammad Noful To Product Manager Role
OPW Engineered Systems is pleased to announce the appointment of Mohammad "Mo" Noful to the position of Product Manager.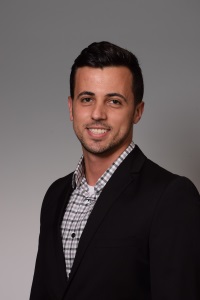 Mohammad Noful (Image: OPW Engineered Systems)
In his new role, Noful will manage the entire range of OPW's LOK product portfolio, specifically the Autolok and Kamlok quick disconnect products and the Drylok, Kamvalok®, Epsilon and Twist-Lok™ dry disconnect product families.
"We are very pleased to welcome Mo to the team and look forward to him expanding and strengthening our leadership position in the quick and dry disconnect market segments," said Dave Morrow, Director of Product Management for OPW Engineered Systems. "His focus will be on growing and developing our LOK products in new and existing markets, both geographically and industrially. Additionally, he will be tasked with facilitating the growth of new products in this realm, including product ideation, design, strategy, launch, features, enhancements and performance."
Noful, who will report directly to Morrow, comes to his new position after arriving at OPW in 2017 as a member of the company's Leadership Development Program. Over 18 months, he was immersed in the OPW culture while gaining experience at OPW's Retail Fueling subsidiary as a Manufacturing Engineer and the Midland Manufacturing business unit as a Production Scheduler.
Originally from Chicago, IL, Noful earned a Bachelor's of Science degree in Chemical Engineering from the University of Illinois at Chicago in 2017. While at UIC, he was an undergraduate research assistant and associate, and completed an internship as a Quality Engineer at Avocet Polymer Technologies, Inc., in Chicago.