Oil Extraction with No Spills or Mess
Changing the oil in the 4 cycle engines of lawn mowers, tillers, tractors and other lawn and garden equipment has always been a hassle, whether ...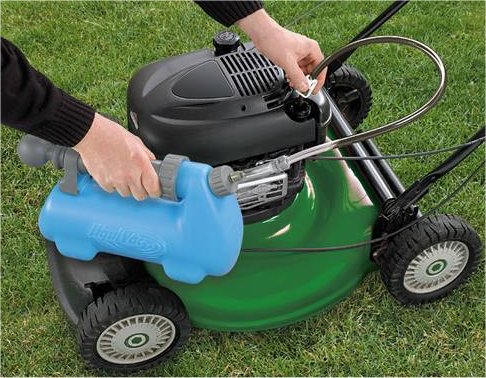 ... a homeowner elects to do the job him or herself, or chooses to lug the machine to a service shop. Avoiding oil changes, however, causes motors to overheat, and to wear out much faster.
For those willing to make a small investment in time in order to save money, help their gas-powered equipment last longer and protect the environment.
The manufacturer Airpower America offers the LiquiVac (www.liquivac.com) – a plastic tank/vacuum pump designed to extract oil from small engines quickly, with no spills or mess: Pump the handle to create a vacuum in the tank, insert the suction hose in the dipstick/fill tube, release the hose clamp, and the LiquiVac "vacuums" as much as 3 quarts of oil very quickly. Once extracted, the used oil can be recycled. A directory of motor oil recycling facilities can be found at www.earth911.org.
The LiquiVac is available at Tractor Supply Company and other lawn and garden and hardware stores. Its suggested retail price is $29.95. The LiquiVac can also be purchased directly from AirPowerAmerica by calling 800-225-2224.