New MD for Flygt in the UK
ITT Flygt has appointed Phil Tutty to the senior position of Managing Director following the departure of Gordon Bigam earlier this year.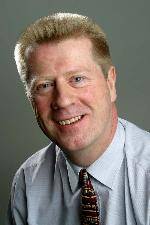 Phil Tutty, new MD of Flygt UK (source: ITT Flygt)
Phil, who will be based at the company's headquarters in Colwick, Nottingham is new to the water industry but is no newcomer to aftermarket sales, service, repairs and spare parts supply following seven years as Customer Service Director in the industrial gas turbine division of ALSTOM Power. For the last three years Phil has worked internationally as Director of Business Improvement for ALSTOM and prior to joining the power sector, Phil spent 14 years in sales and general management in the motor industry.
The role of Managing Director includes overall responsibility for both the Flygt business in the UK and in Ireland, leading both these operations, ensuring achievement of company key performance targets. While also concentrating on the development of future strategies and the management of the heads of Flygt's key business lines and support staff.
Phil is keen to ensure that Flygt builds on its current success, he explained: "Being new to the industry I anticipate a steep learning curve in a few areas! The key will be to listen well. I want to analyze the business from several viewpoints that will help me gain quick insight and provide data for sound decision making.
"My short-term aim is to add value to Flygt's business as soon as possible and over the longer term I want to ensure on-going competitiveness. My goal is to align all the energy, talent and expertise in my teams to ensure that we remain the leading suppliers in our field and achieve the highest levels of service to our existing and prospective customers."
Phil lives in Lincoln with his wife and two children.