Warwick University Appoints EKKI Co-CEO Kanishka Arumugam as Honorary Fellow
Kanishka Arumugam, Co-CEO of EKKI Water Technologies, has been appointed as an Honorary Fellow at the University of Warwick's Institute for Global Sustainable Development (IGSD).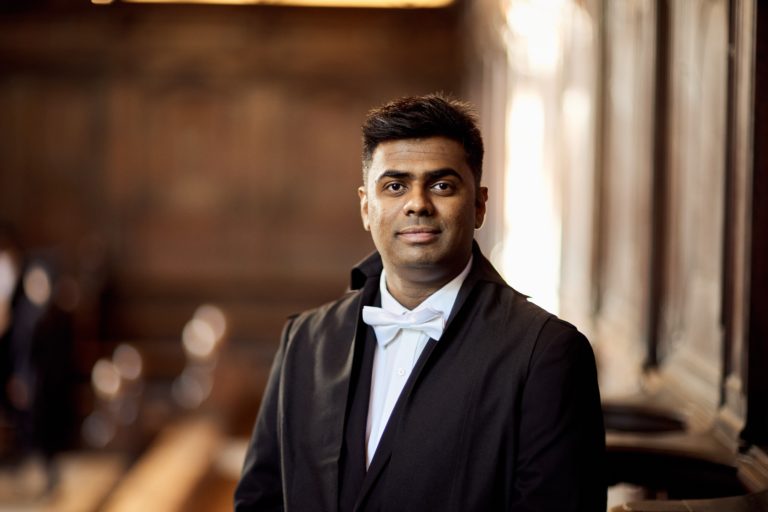 (Image source: EKKI Water Technologies)
In addition to his academic pursuits, which include pursuing an MBA at Oxford University and a Master's program in WMG at Warwick, Kanishka Arumugam is a next-generation leader within his family's business, EKKI. As part of his commitment to sustainable innovation, Arumugam is the driving force behind the first wastewater Joint Venture in collaboration with HOMA, a renowned global wastewater technology company. Under Mr. Arumugam's strategic and youthful leadership, EKKI has successfully positioned itself as a globally competitive and esteemed mid-sized family business within its industry.
Furthermore, Mr. Arumugam holds the distinction of being the youngest National Next-Gen President at the CII Family Business Network. He also serves as a Trustee in his family's educational institutions and actively engages in various advisory roles for international start-ups and institutions. EKKI's achievements have recently earned recognition as a case study at the INSEAD Business School and have been featured in the book 'Enabling Next Gen Legacies.'
In his role as an Honorary Fellow, Mr. Arumugam will share his unique insights on how businesses can be a force for good, promote sustainability in the water industry, and support students in gaining a broader understanding of entrepreneurship and sustainable global development. His contributions at EKKI and his academic achievements at institutions like Oxford, Warwick, Stanford, Leeds, and Sheffield have equipped him with a distinctive ability to bridge academia and business—a skill possessed by very few individuals. His affiliation with the University is poised to further the IGSD's mission of promoting sustainability principles within the industry.
Professor Elena Korosteleva, Director of IGSD at the University of Warwick, commented:
"We extend our warmest welcome to Kanishka to our Institute for Global Sustainable Development. We're excited to have him bring a fresh perspective on sustainable development and bridge the gap between academia and business, particularly through his involvement with water and wastewater industry globally."
Kanishka Arumugam, CEO of EKKI Water Technologies, added:
"I am deeply humbled and honored by the privilege of being appointed as an Honorary Fellow at the University of Warwick, my esteemed alma mater, which ranks among the top 5% in the world."
"At Oxford University, I honed my leadership acumen and gained a deeper comprehension of human interactions, while Warwick University provided me with the resources for applied academia and instilled in me a passion for global competitiveness and sustainable development."
"My close interactions with the late Prof Lord Bhattacharyya and Prof Sujit Banerji at WMG have further emphasized, within the context of EKKI, the critical importance of sustainability and global competitiveness. Whenever I step onto the Warwick campus, I am inspired by the incredibly bright minds filled with curiosity and ambition. I eagerly anticipate contributing my best in the coming years within this unique learning environment alongside this brilliant faculty and state-of-the-art facilities."
Other distinguished Honorary Fellows of the IGSD include esteemed members of the House of Lords, such as Baroness Sheehan and Lord Teverson. Warwick University has a history of recognizing accomplished individuals with connections to India, including prominent figures like Mr. Ratan Tata, the former Chairman of the TATA Group, Mr. Venu Srinivasan of TVS Motors, and Sir Ralf Speth, the former CEO of Jaguar Land Rover, all of whom have received Honorary Doctorates and Honorary Fellow titles from the University.