New General Manager at Seal Pots
Since January 2014, Juan Johnson (43) has been the new general manager of Seal Pots USA with subsidiaries in Michigan and Oklahoma. Seal Pots, a company of the EagleBurgmann group, had been making a very good name for itself for years as the manufacturer of supply systems and had successfully positioned itself in the market.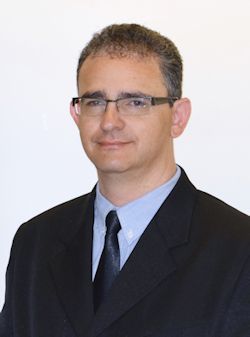 Juan Johnson (Image: EagleBurgmann)
From 1997 up to his current relocation to the States, Johnson, a native-born South African, had been working in a managing position at the South African subsidiary of the international seal manufacturer, EagleBurgmann.
To increase its regional capacities in the product field of supply systems, EagleBurgmann purchased Seal Pots Inc. including all trademark rights at the end of 2012. The American company operates at two locations in the U.S.: Romeo, Michigan, with 10 employees, and Broken Arrow, Oklahoma, with 19 employees. "With this acquisition we will have significantly reinforced our competitive advantage as planned in the product field of supply systems on the American market," says Michael Stomberg, Executive Board member of EagleBurgmann. The company with 29 employees generated sales of 8 million euros in 2013. The products will continue to be sold directly under the brand name of Seal Pots by the company itself as well as by the global EagleBurgmann sales organization.
Increased performance in Oklahoma thanks to new building
The subsidiary in Broken Arrow, Oklahoma, moved into a new building in mid 2013. The company offers adequate space with 2,500 m² for administration, production, and test facilities. In addition, the new building helped optimize the processes and thus ensured that SealPots will be able to cover the growing demand on the market for North and South America. The modern facility has been designed according to the latest standards and operating guidelines in order to significantly increase the performance of the subsidiary, supply high quality and meet all of the customers requirements.