New Electric Submersible Pumps for Waste Water: RH 150
The Rovatti submersible range, already designed designed to assure the maximum flexibility to meet the various requests, adds to the family its eldest sister for waste water applications: pump type RH150 for sewage, raw water, storm and effluent water, without long fibres.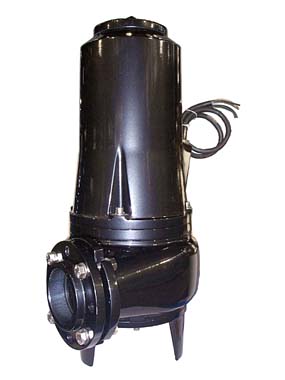 Rovatti RH150
Main applications: civil, pumping stations, sludges, screened sewage, water treatment, well emptying, building yards, slaugtherhouse.
This pump can be used in the most heavy conditions thanks to a capacity of more than 500m³/h with over 30 m of max head.
Technical features:
Max capacity : 530 m³/h
Max diameter of solids: 108 mm
Max power: 22 kW
Single channel open impeller
Explosion proof version with Eexd II BT3 protection also available.