Michael Romano New Head of Water/Wastewater
Earth Tech Inc., a business unit of Tyco International Ltd, and a global provider of consulting, engineering, construction and operation and maintenance services, has named Michael Romano director of business development for the company's International Asset Management Division in the U.S. Gulf Coast region.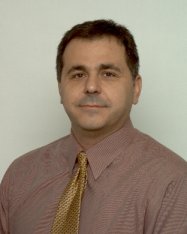 Romano will be responsible for developing and managing major projects requiring ultrapure water treatment technology, wastewater treatment technologies and outsourcing services for refineries, petrochemical facilities and power plants throughout the southern United States, including Texas and Louisiana.
Romano joins Earth Tech from another Tyco company, Tyco Plastics and Adhesives, where he held a similar role serving clients in the refinery and petrochemical markets. He brings to the position more than a decade of business management experience.
Earth Tech Inc. is a world-class provider of a full suite of engineering, construction and operations services to the global water/wastewater, environmental, transportation, and facilities markets. A business unit of Tyco International Ltd. and part of the company's Engineered Products & Services segment, Earth Tech employs more than 8,500 talented people, delivering services to customers in 17 countries. Founded in 1970, Earth Tech is headquartered in Long Beach, California.