Kirloskar Brothers Limited Unveils I HP Mini-Series Pumps: ANNIKA-I and ANISA-I
Kirloskar Brothers Limited (KBL) announces the launch of its latest innovation, the ANIIKA-I and ANISA-I, I HP mini-series pumps. These state-of-the-art pumps mark a significant advancement in fluid handling technology, catering to the diverse needs of industries and households alike.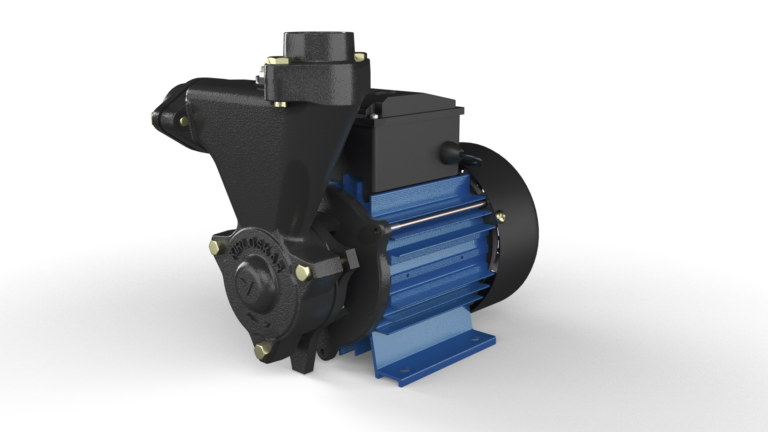 Annika-1 (Image source: Kirloskar Brothers Limited)
The ANNIKA-I and ANISA-I pumps from KBL offer a host of key features that set them apart in the fluid management landscape. With a superior Cathodic electro-deposited (CED) coating, these pumps ensure unmatched corrosion resistance and durability in challenging environments. Operating seamlessly across a wide voltage range, they guarantee consistent performance, even in areas with fluctuating power supply. Safety is prioritized through the integration of Thermal Overload Protector, preventing overheating and ensuring long-lasting durability. Additionally, these pumps prioritize safety with robust casing and secure fittings, providing user and infrastructure protection. Beyond their key features, the ANIIKA-I and ANISA-I pumps are designed for versatile applications, catering to domestic water supply for households, facilitating efficient irrigation in agriculture with their powerful I HP capacity, and proving to be ideal for various industrial processes requiring reliable fluid handling.
Apart from these features, what sets these pumps apart is their capacity to function with comparatively less noise levels.
Ms. Rama Kirloskar, Joint Managing Director at KBL, expressed her enthusiasm about the new product launch, stating, "Kirloskar Brothers Limited has always been at the forefront for using its cutting-edge technology for manufacturing high-end pumps. As part of another progressive step, we have launched ANNIKA – I and ANISA - I, highly efficient pumps for domestic, agriculture and industrial use. They have the most advanced design, which is compact and lightweight, with enhanced safety features.
Ms. Kirloskar also informed that ANNIKA and ANISA pumps are being built to stand the test of time, thus ensuring the buyer of its long-lasting dependable operation. These mini pumps are available in I.0 hp variant.