FSA Appoints Janet Jessen to Board of Directors
The Fluid Sealing Association is pleased to announce the appointment of Janet Jessen to its Board of Directors. Ms. Jessen currently serves as Vice President Global Marketing, Innovation and Engineering for Garlock Sealing Technologies in Palmyra, New York.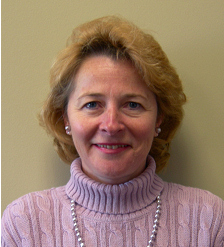 Janet Jessen (Photo: Fluid Sealing Association)
Ms. Jessen's prior experience includes ten years in the consumer marketing sector as Vice President of Business Development for Waterford Wedgwood and 15 years in global business development roles for Garlock Sealing Technologies.
Ms. Jessen also serves the Fluid Sealing Association as Chairman of the Publicity Committee and as a Vice Chair of the Compression Packing Committee.
Garlock Sealing Technologies has been a member of the Fluid Sealing Association for over 40 years. They are the acknowledged leader for engineered fluid sealing solutions and technical support required by the world's process and manufacturing industries. With 17 global manufacturing facilities, Garlock supports both developed and emerging regional markets with technology, products and service.