Change in Management at BUTTING Einkaufsgesellschaft
A few years ago, the management of the BUTTING companies decided to pool the purchasing activities for certain product groups for several locations in a central purchasing unit. Sebastian Ballendat took over the management of this BUTTING Einkaufsgesellschaft (purchasing company) on 1 November 2020.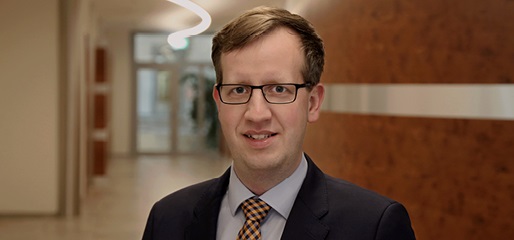 Sebastian Ballendat. (Image source: H. Butting GmbH & Co. KG)
Within the BUTTING Group, the BUTTING Einkaufsgesellschaft has taken on the task of central procurement for the companies. As a result, all purchasing decisions for investments and selected product groups – in particular for operating supplies and consumables – are made at the BUTTING Einkaufsgesellschaft. This change aims to pool and fulfil the needs of the individual companies in a targeted manner. The future objective is to achieve a globally oriented procurement strategy.
Dirk Meinecke, Managing Director of BUTTING in Knesebeck, explains that "the large number of transactions require good and efficient processes. Through further centralisation, we expect to achieve significant savings based on synergy effects. That's why we are delighted to have Sebastian Ballendat, an experienced purchasing specialist, join us."
As a graduate in business administration, Sebastian Ballendat most recently held various management positions within the aviation industry and in consulting. For many years, his functional focus has been on purchasing and supply chain management. He has many years of strategic and operational experience in national and international purchasing.
"I am very much looking forward to the new task, especially to working with the dedicated team within this long-established company," explains Sebastian Ballendat. "Continuing the good co-operation we have with our partners and suppliers is just as important to me as digitising and optimising our processes."