BPMA Signs Up Three New Members
The British Pump Manufacturers Association (BPMA) reports continued growth in its membership numbers, with another three companies recently joining the organisation.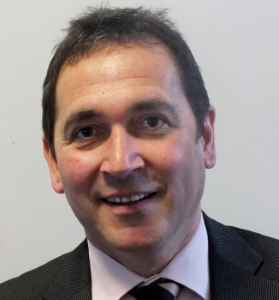 Steve Schofield, Director and Chief Executive of the BPMA (Image source: BPMA)
The first of these is RuhrPumpen-Industrial, a division of the Global family-owned RuhrPumpen group. Underpinned by an aim to provide ecologically balancing customer solutions, the Industrial division is responsible for manufacturing, servicing, packaging and supporting pumping equipment for use across the process & industrial markets, construction, and building services for fire protection.
Protecting families with fire prevention packages, facilitating health within pharmaceutical production, and providing clean drinking water, are just a few reasons why RuhrPumpen believe they are the ideal life-choice for industrial pumping equipment. RuhrPumpen aims to help the reduction of our Planet's carbon footprint and waste plastic. Ecologically biased engineers use lean and clean processes to manufacture solutions by employing parts that have a long lifetime and can eventually be recycled.
The second addition to membership is DESMI A/S, a global manufacturer of pumps and systems for liquid handling, ballast water management and equipment for oil spill response. DESMI was founded in 1834 and is one of Denmark's oldest companies having a long history of supplying good, reliable solutions, maintaining an innovative approach and utilizing the opportunities on the global market. DESMI was established in the UK in 1978 and in 1998 acquired ROTAN Pumps Ltd, which continues to be the preferred pump choice in many demanding applications.
The company is specialized in the development and manufacture of pump solutions for Marine & Offshore, Industry, Oil Spill Combating, Defence & Fuel and Utility both locally and globally.
The third business to recognise the benefits of BPMA membership is Saniflo, which is best known for its range of domestic macerators and pumps that enable extra facilities to be installed when gravity drainage isn't feasible. Waste is reduced to a liquid form and discharged through small-bore pipework to a soil stack or sewer.
Saniflo is the original inventor of the macerator; a pump that can take wastewater away from toilets, basins, showers and a wide range of other appliances and can be used in a variety of domestic and commercial applications. Constant investment in the range and the introduction of new products ensures the company offers the best choice whatever the site situation.
The Saniflo macerator was first introduced into the UK over 40 years ago and the company has introduced new and bigger industrial macerators and lifting stations, kitchen and shower pumps, as well as units that remove condensate from boilers, air conditioning or refrigeration units.
Commenting on the recent additions, which bring the total membership number up to 85, Steve Schofield, Director and Chief Executive of the BPMA said, "We are delighted to welcome these companies into the BPMA and afford them all of the support services at our disposal. Their varied product and service offerings dovetail nicely with that of other members, and we look forward to developing strong and mutually rewarding relationships with each of them."