Atlas Copco appoints Cecilia Sandberg as Senior Vice President Human Resources
Atlas Copco has appointed Cecilia Sandberg as Senior Vice President Human Resources and member of Atlas Copco's Group Management. Cecilia Sandberg will start in this position latest October 1, 2017.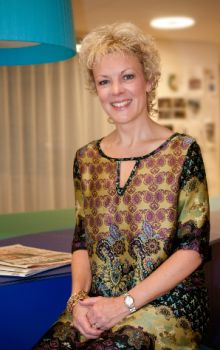 Cecilia Sandberg (Image: Atlas Copco)
"Cecilia has a broad knowledge of all aspects of the human resources area and has successfully contributed in attracting talent and in building successful teams," said Mats Rahmström, Atlas Copco's President and CEO. "She has a solid experience, not only from Atlas Copco, which will be beneficial moving forward with our ambitious plans."
Cecilia Sandberg began her career in 1994 as Human Resources consultant for a travel agency. From 1999 to 2007 she held different Human Resources roles at Scandinavian Airlines and at multinational pharmaceutical company AstraZeneca. Between 2007 – 2015 Cecilia Sandberg was Vice President Human Resources for Atlas Copco's Industrial Technique business area. Her current position is Senior Vice President Human Resources for Swedish-based power wheelchair manufacturer Permobil.
Cecilia Sandberg is a Swedish citizen born in 1968. She has a B.Sc. in Human Resources and a M.Sc. in Sociology from Stockholm University, Sweden.
Cecilia Sandberg will be based in Stockholm, Sweden. She succeeds Jeanette Livijn, who sadly passed away earlier this year.